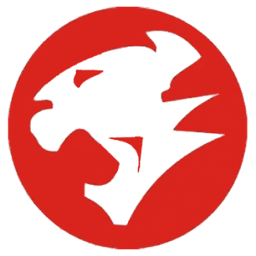 Combofix is free antivirus software that helps to remove malware, spyware and other virus components deeply rooted in your system. It allows for manual removal of the virus components in your computer after scanning. After scanning your computer Comofix displays a report that is used to remove the spyware or malware from your computer.
Combofix is one of the smartest malware and spyware removal applications out there. It is well-known for its ultimate effectiveness, reliability and speed. Through proper settings, you can easily perform detailed and short scans that help in cleaning your system from imminent threats. After the scan result, you can see the analysis report and manage system cleaning. It is basically an advanced antivirus meant for computer technicians, system administrators and other professionals. It is not recommended that beginners use this antivirus, as it is quite complex and can lead to serious boot issues if not used properly. If you want safe results it is important to use it in the right manner. Combofix creates backup of the main registry files and system restore point to counter any sudden crashes.
Detection
Combofix targets the Temp folder, Temporary Internet Files and the Recycle Bin also. So, it is recommended to backup these files before running the application. Time period of each scan process varies. For minor threats a scan of fifteen minutes is alright, but it might get lengthy if the system is populated with various severe virus and other threats. Combofix can easily detect malware threats and common spyware issues and completely cleans your system. Most of the threats are removed automatically. There are some virus threats that cannot be removed with the normal scan run. Advanced users can analyze the scan results and grab important information, for removing the malware through manual attempts. It is important to detect malware items personally in order to remove them completely.
Functionality
Combofix can offer protection against various threats in a sophisticated manner. Due to speedy algorithm analysis, it is very easy to detect and clean your system. It is a small program that is based on command line script virus detection system. The program is not based on the normal technology used by other virus software systems. Premade fixes can easily detect a huge number of different malwares;hunt them down and fix the system.
Scan Process
It works through a console window and completes operations through occasional message boxes. To allow the program to operate freely, it is recommended to quit any other running programs or antivirus software.  Before running a scan, you need to create backup registry and system restore point. When you will run the system scan it will turn off the internet service and some other features. For complete virus removal the system will be rebooted.  When the scan is finished an extensive scan log is produced, you can view that file and see the progress. There is complete information on all of the operations performed. You can see the files deleted and created for system protection.
Conclusion
Combofix might be a complex antivirus tool for many users. But, as told above, it is actually meant for the advanced users. It's different from the traditional antivirus programs. One important thing to note here is that, it is extremely effective and reliable. All you need to know is how to use it and protect your system.