Advertisement
---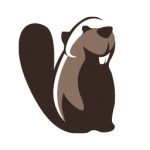 DBeaver is a database administration tool and SQL client. It is the go-to option for software developers, database administrators, database analysts, and SQL programmers. Its graphical user interface makes it easier for beginners to understand its functionalities. It comes equipped with a myriad of tools and functions. You can manage various databases, edit data, run SQL queries, and export data. Serge Rider launched this application in 2010 as an open-source tool. It's a desktop tool written in Java programming language. It is a free and multilingual tool that you can download and install on your PC with ease.
Software details
---
Windows 10 / Windows 7 / Windows 8
Software description
---
DBeaver is a free and powerful database client and management software for all sorts of development types, system administrators, or anyone who needs a tool to manage databases. It is a versatile database management client that can scale with the amount of data you're working on the client.
It supports most types of databases such as MySQL, SQLite, Oracle database, and many more. It is entirely free, so you don't have to shell out cash. If you're a beginner or only starting with your career or even learning development, DBeaver is a great tool to create.
DBeaver – Highlight Features
Supports most common databases
Support for enterprise databases
Data and SQL editor
Powerful search
Create ER diagrams
And many more
DBeaver: Major Features and Functionalities
Supports most common databases
DBeaver is a compelling database management client that can adapt and serve your needs. Even if you use a different database type than others, you are guaranteed that DBeaver will work flawlessly for you. DBeaver supports the most common databases not to have to adjust any settings or install plugins. Out of the box, you can create and manage a database, regardless of type, right away.
DBeaver supports all types of databases available for development, including;
Apache Hive
DB2
Firebird
MS Access
My SQL
Oracle
Phoenix
PostgreSQL
Presto
SQL Server
SQLite
Sybase
And many more
Support for enterprise databases
If you're planning to deploy your website or application, DBeaver is an ideal choice for you. DBeaver supports the most popular enterprise databases. Even if you work with a complicated and dense database, there is no need to worry about it not handling large amounts of data.
DBeaver allows and supports the management of widely used enterprise databases. In detail, it supports the following:
Apache Hive
AWS DocumentDB
AWS DynamoDB
Cassandra
Couchbase
CouchDB
Google Bigtable
Impala
InfluxDB
Informix
MongoDB
Netezza
Redis
Spark
SQLite Crypt
Redis
And many more
Data and SQL editor
In using DBeaver, you can edit data easily. There are panels as well as a handful of features that makes viewing and data modification more manageable. Panels give more view for when you're reviewing data. Data can also be viewed like a spreadsheet where all data and input are grouped or filled in on individual cells, grouped with columns and rows.
DBeaver also has a versatile SQL editor. You can create databases using the available templates or easily create your own using helpful features such as database assist and auto-complete. Therefore, you don't need to worry if it's your first time, for you'll be guided accordingly. Lastly, DBeaver offers SQL formatting and execution, so you have all the tools you need from a database management client.
Powerful search
If you are dealing with a large and dense database, finding a data entry can be quite a chore and time-consuming. DBeaver has a powerful search so looking for a particular data set is easy searching for a file from the explorer. Search a data or database, and DBeaver will do the rest.
Create ER diagrams
Create ER diagrams for visualization and handoff. Easily explain or document your databases using ER diagrams. Point out correlations and data associations using this handy feature.
Extra Features
Aside from the mentioned functionalities, DBeaver has a lot of features to offer. It has a commit tracker, built-in command line, driver installation, automation, easy data backup, export, import, and a significant project and files view.
Above all, DBeaver is entirely free and highly customizable with themes and extensions you can tailor how your database management tool functions and looks. Experience powerful and versatile database management with DBeaver today!
Alternate Softwares