Advertisement
---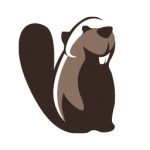 DBeaver is a free and powerful database client and management software for all sorts of development types, system administrators, or anyone who needs a tool to manage databases. It is a versatile database management client that can scale with the amount of data you're working on the client.
It supports most types of databases such as MySQL, SQLite, Oracle database, and many more. It is entirely free, so you don't have to shell out cash. If you're a beginner or only starting with your career or even learning development, DBeaver is a great tool to create.
Software details
---
Windows 10 / Windows 7 / Windows 8
Software description
---
DBeaver is a multiplatform database tool for database administrators, SQL programmers, developers, and analysts. It supports all the popular databases including DB2, MySQL, Oracle, MariaDB, MS Access, PostgreSQL, Firebird, SQLite, Derby, SQL Server, Sybase, Teradata, to mention but a few.
Furthermore, the program comes with an extensive set of powerful features which support its functionality. Key features include; a database navigator, a columns editor, a data transfer tool, an SQL editor, a spatial data editor, supports metadata reading, support for multiple queries results, DDL generation, SSH tunneling, import, export, and backup of data, ERD (entity relationship diagrams) Rendering, syntax highlighting, SQL auto-completion, PostgreSQL, and many more.
When using DBeaver, expect to experience a highly intuitive user interface. Additionally, the program is fast, reliable, and it does not weigh down the system resources. DBeaver is a free application and it supports Linux, Mac, and Windows operating systems (both 64 bit and 32 bit).