---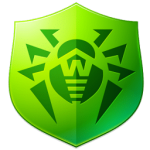 Dr.Web CureIt is an effective anti-virus scanner that checks your system and identifies any potentially harmful content. It is based on Dr. Web scanning engine.
Software details
---
Software description
---
It is not such anti-virus tool that would provide you with 24/7 system protection, but instead it uses a secondary protection layer that saves your system from getting attacked by malware through internet. It is a strong security suite that is capable of giving accurate results in no time. It has a user friendly design where all its options are clearly visible.
How To Use:
The software can be used on PC without installation. You need to agree to be a part of quality improvement program by sending scan statistics to developers and then you can use it for free. You can scan your whole system or only specific folders. It is an efficient tool that can be installed on infected systems. The malware database is updated regularly so that it can detect almost every type of malware.
Scan Types:
There are two types of scans that Dr.Web CureIt can perform: Express Scan and Custom Scan. Express Scan is performed to check all content of your system memory and find presence of malware. Custom Scan option lets you select scanning objects such as boot sectors, RAM, disk root folder, temporary files, rootkits etc. and allows you to select files and folders from system memory to scan them. After the scan is completed, it displays the report that includes the details about scan results and actions taken on threats.
Malware Detection:
Dr.Web CureIt can detect various types of malware including worms, Trojans, viruses, rootkits, spyware, adware, dialers, hacktools and riskware. You can choose the action that should be performed on them through its settings.
Settings:
The main category lets you choose options such as sound alerts, automatic application of actions to threats, turn off PC after scan and protect its operations. With Actions category you can decide the actions that should be taken on affected files and schedule system restart when high level threats are cleaned. Exclusion tab can be used if you want to exclude particular files and folders from scan or want to scan only their selected portion. Log section specifies logging levels for debugging and standard options.
License:
The license of Dr.Web CureIt can be purchased after paying 17.20 EUR with the validity of 12 months. The number of licenses and the validity period can be selected as per your ease. The trial of this product is also available so the users can make sure that its features fulfill their requirements.
Support:
Dr.Web CureIt supports Linux, Mac OS X, Microsoft Windows, DOS, OS/2, Windows mobile, Android and Blackberry operating systems. For Windows OS it is supported only on XP, Vista, 2003, 2008, Server 2012, 7, 8, 8.1 and 10 versions. Since it is a portable application, therefore it does not have any specific hardware requirements and can easily scan your system. It supports multiple languages such as English, Russian, Czech, Italian, French, German, Greek, Korean, Uzbek and many more.
Alternate Softwares