---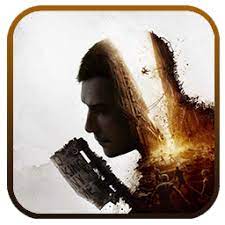 Dying Light 2 Stay Human Download
Dying Light 2: Staying Alive is an action role-playing game set after the virus has won. Thanks to a vicious zombie attack, civilization has been set back to the Dark Ages. The last human settlement, The City, is falling apart.
Software details
---
Software description
---
It's up to you to survive using agility and combat skills. But, the quest won't be easy. You'll have to find other survivors, defeat obstacles and enemies in each of the seven regions, and outlast the night to see the next morning.
Features
Smart delivery game leverage
Day and night cycle
200 weapons to try
20 weapon modes
Zombie survivor horror game
Several editions to choose from
Brutal combat
Single or multi-player game
Available for many different platforms
Feature Highlights
Muti-Platform Availability
Dying Light 2 can be played on various platforms, including Playstation 4, Playstation 5, Xbox Series X/S, Xbox One, PC, and Nintendo Switch. In addition, smart game delivery allows the Xbox X/S series and Xbox One games to be played interchangeably.
Pick the Edition You Want
The apocalyptic game is available in four editions. The Standard Edition contains the game. The Deluxe edition includes exclusive digital items. The Ultimate edition includes digital items in the deluxe edition and digital items exclusive to the Ultimate edition. Finally, the Collector's Edition is only available in retail stores. This edition includes everything in the Ultimate edition with bonus collector items and Steelbook.
Co-Op Mode
Dying Light 2: Staying Alive can be played as a single or multi-player game. With the game's built-in co-op, you can play with four others. Have your friends join in, and you can link up to play together. With this mode, gamers can join other games or create their games for the ultimate survival challenge.
Parkour Moves
The entire game uses a variety of parkour moves. To get the most realistic moves possible, the developers worked with David Belle, the father of Parkour.
Alternate Softwares