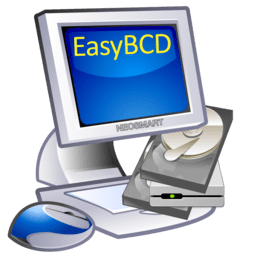 If you're looking for a powerful Windows utility that can perform a variety of tasks, check out EasyBCD. Developed by NeoSmart Technologies, this software was created to reconfigure boot data, recharge your computer, and repair utilities when needed. EasyBCD also has an easy and well-organized layout that makes boot entries a cinch. Additionally, the modification tool means you can perform multiple functions on one computer. 
EasyBCD is an invaluable tool for anyone who wishes to run multiple operating systems simultaneously on their computer. By expanding and revamping Windows BCD bootloader, EasyBCD makes dual-booting and other configurations effortless – users can add, delete or modify boot menu entries easily; boot into legacy systems not supported by Microsoft; create recovery tools on USB sticks for later use; backup their bootloader; repair their bootloader etc.
EasyBCD boasts an easy-to-use and straightforward user interface that's accessible by anyone without advanced technical settings or command line tools. Adding entries to the boot menu simply involves selecting an OS, giving it a name and clicking 'Add'; they can also modify existing entries easily by clicking them and using checkboxes to choose various options – for instance how long a system should remain booted before it's replaced by another entry or how many CPUs Windows should utilize during running sessions.