---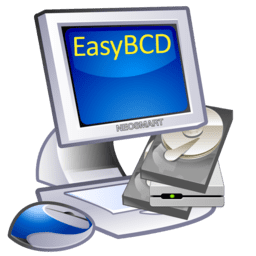 If you're looking for a powerful Windows utility that can perform a variety of tasks, check out EasyBCD. Developed by NeoSmart Technologies, this software was created to reconfigure boot data, recharge your computer, and repair utilities when needed. EasyBCD also has an easy and well-organized layout that makes boot entries a cinch. Additionally, the modification tool means you can perform multiple functions on one computer. 
Software details
---
Software description
---
What Are The Best Features Of Easy BCD?
You can boot anything – whether you boot from USB drives or virtual disks.
It's flexible enough to boot from anywhere – The USB sticks with repair capabilities can be taken anywhere.
Embedded tools to protect yourself from disaster – Utilities can be created and saved into safe mode when you need it.
It can solve difficult problems – The software troubleshoots, repairs and more.
The scripting is powerful – you can make partitions invisible and create active scenarios.
What Is New With EasyBCD?
BCD boot parameters fixed
Auto-complexing path to all textboxes
Hypervisor state can be turned on and off.
XML validity checks are now included.
64 bit partition extensions are now supported.
High DPI support is available in EasyBCE set up.
How Do You Download EasyBCD?
This utility can be downloaded with Linux, Mac OS, and Windows Vista. The system's hard disk partition must be separate or on a different unit. Once you press start, the operating system should launch by default. There are a number of other advanced options you can utilize to cut through any red tape. It is easy to download as long as you follow the correct prompts. If you have any issues, there is a user guide that can help.
How Easy Is The Software?
EasyBCD is a very easy utility that doesn't require any special expertise to operate. Learning how to configure and reboot files can be mastered simply by following the prompts. You can learn many things about booting, duplicating, and backing up files. Everything is pretty organized and straightforward.
Is This Software Free?
EasyBCD is free as long as you are using the version that doesn't require a license. The free version comes with most of the perks. You can also opt for a free 7-day trial. If you want the commercial-use version, you will be required to pay a fee of $39.99. This one gives access to additional downloads and extra features. You can also cancel your subscription at any time. While the non-commercial version is free, you will have limited support and no early feature access.
What Are The Pros And Cons?
Pros –
Straightforward and easy layout
Easy to set up configurations
Powerful bootloader tool
Expertly create partitions
Utility can boot anything from anywhere
Utility has powerful scripting
Cons –
There is no way to download DOS
Some of the operating systems may develop error codes.
If you are looking for a powerful utility that will expertly control your bootloading tasks, EasyBCD is the one you should try. Whether you're a novice or an expert, you should be able to perform tasks with relative ease. This is because all you need to do is click a button. So if you want to debug, test your operating system, duplicate a partition, and more, you can achieve it with EasyBCD. Additionally, the utility allows you to troubleshoot everything with ease.