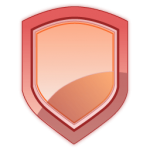 EMCO Network Malware Cleaner Download
EMCO Network Malware is a security application designed for facilitating network administrators. This application runs efficient scan on all systems connected to network and locates the presence of malware. The scan efficiently detects and cleans different kinds of malware. Summary reports are also generated containing statistics about performed scans.
EMCO Network Malware Cleaner is a security solution through which you can detect and remove malware from remote systems. It helps you keep check on PCs at remote locations and ensure that the data files are safe from the threats of malware. Certain antimalware tools are weak and are not capable of efficiently finding harmful content. With the help of this tool, you can run a scan on PCs via network and ensure that no threat can cause harm. It does not intervene with user activities and operates in silent mode.
Network Scan:
EMCO Network Malware is suitable for network administrators. They can easily scan multiple workstations at a time without the need of physically visiting each PC. It can access all systems connected to the network and performs the quick yet powerful scan. It efficiently catches all types of malware and removes them effectively without damaging existing data. All the activities are carried out in silent mode so that users can continue with their tasks and are not disturbed with security tasks. There is no need to install any additional programs on PCs. The software can directly interact with all computers on the same network.
Malware Detection:
It can efficiently clear all known types of malware from file system and registry of remote PCs. Quarantine function is also available to disable threats from affecting important data.
Reports:
EMCO Network Malware is capable of generating detailed reports about operations performed on all remote computers. The report summarizes significant information about whole network and systems connected to it. It shows the total number of threats found on all computers, details about threats found on each computer, the identity of PCs where scan could not execute and user response. This thorough information assists you in determining the current quality of protection and enables you to take precautionary actions for dealing with future issues.
Features:
It is a cost-effective solution beneficial for networks with multiple connections. It runs scan on PCs from a remote location without interfering with activities of users. This scan is quite powerful and quickly finds viruses, worms, Trojans, adware, and spyware in no time. It saves a lot of time as there is no more the need of visiting each PC physically and scanning it manually for cleaning purpose.