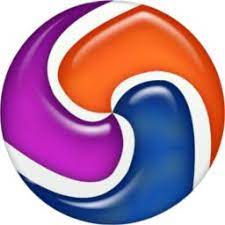 Epic Browser, a revamped edition of Mozilla Firefox, is the result of a joint effort by the Indian IT community. The Epic Browser had created by a team of leading Indian experts in technology and software directed by Alok Bhardwaj.
Epic, based on the Chromium browser, is a private browsing option. Released in 2013, it was developed by Alok Bhardwaj in India and published by Hidden Reflex. The user interface of the Epic web browser is very similar to that of Google's Chrome browser. The Epic Browser is the first and only browser to have been rebuilt from the ground up. You may easily conceal your IP address by using the encrypted proxy that comes included with Epic.
Tracking technologies such as third-party cookies and fingerprinting scripts are disabled. Epic claims it can block over 600 spying attempts during a typical internet session. When using Epic, your browsing history will not save, and no additional plugins can add for protection. The browser also can identify and disable intrusive advertisements.
Eliminates Tracking and Adverts
Epic's ad and tracker blocking is comprehensive, shielding you from fingerprinting. The tracking scripts, invasive cookies, crypto mining scripts, advertising, ad networks, and other sneaky ways to invade your privacy. Epic claims it does not and will not knowingly gather any personal information from its users. Your search keywords and browsing habits are not transmitted to any websites by the browser. And it prevents any of the sites you visit from keeping tabs on your online activities.
Clears History and Cookies
Everything you've saved in Epic—bookmarks, history, cookies, media cache, shortcuts, and even origin-bound certificates—will be lost when you quit the browser. Epic allows for the use of both first-party cookies and HTML5's local storage to improve page load times. The company recommends closing your browser on a regular basis if you want this data removed. In order to protect your privacy, Epic does not use any online storage or sharing services. Your browsing history cannot transmit to its servers. In its place, it locally retains this data to provide features like its address bar autofill.