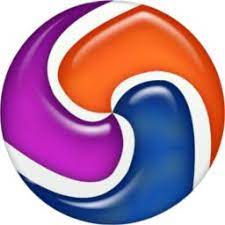 Epic Browser is a secure web browser designed to protect the privacy of its users. It offers an innovative combination of built-in features ,such as tracking protection and encryption for internet activity.
Epic Browser is a unique web browser that makes your online safe and private. It blocks tracking and provides encryption for data both sent and received, and hides browsing history from Internet Service Providers. Epic includes an encrypted proxy (VPN) feature to ensure users' web activity everytime they use the internet. Its features like private search allow it to provide maximum security & privacy. So, anyone can enjoy safe favorite sites without having their personal information exposed. This advanced browser offers peace of mind in this digital age where our online footprints follow us everywhere.
Customization Option
Customization options available in Epic Browser are quite extensive. Users can customize nearly everything to make their experience as unique and personalized as possible. A customization features include changing the default search engine, altering privacy settings ,and configuring quick links for navigation of websites. It creates custom shortcuts to access frequently visited websites easily and modify URL address bar. Users can choose their language preference for interface localizations from more than 20 popular languages like Spanish, French ,and Chinese. This makes Epic Browser an ideal solution for international travelers. Its customized themes provide an additional option to personalize the look & feel of the browser without technical skills.
Secure Connection
Epic Browser provides a secure connection for its users to protect them from online threats. It ensures the safety and security of user activities such as browsing, downloading, banking, etc. It is through segmented data transfers based on encryption protocols like HTTPS/SSL. User credentials will store in encrypted vaults that keep passwords safe and private. The two-factor authentication adds an extra layer of security.