Advertisement
---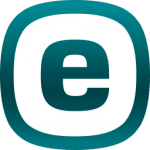 ESET Smart Security

Download
ESET Internet Security is a comprehensive security application. Be it online threats or offline malware, this application offers effective protection. It keeps data away from unauthorized users. It helps you secure your internet connection and make online payments the safe way. By mitigating the risk of malware attacks, it enhances the performance of your PC. This software works with XP and all later versions of Windows OS. It's equally trusted by home users and businesses, since it helps them stay safe from potential risks. It's a licensed tool, but you can evaluate its trial version before you make a buying decision.
Software details
---
Windows 10 / Windows 7 / Windows 8
Software description
---
When you connect your PC to the internet, you also expose it to various threats. Therefore, it's important you should install an effective internet security application. ESET Internet Security 2019 can keep your system safe from various threats.
This application was initially referred to as ESET Smart Security Premium. But it was later renamed as Internet Security in 2016.
Internet Protection
The software contains the following options to help you browse the internet without worrying about hacking attacks:
Web Access Protection – It detects and blocks websites that may contain malicious content
Email Client Protection – It scans Emails you send and receive to ensure they are free from malware
Antispam Protection – It effectively detects and removes spam Emails
Anti-Phishing Protection – It automatically detects and blocks scam and phishing websites
Computer Scan
Aside from providing security from internet threats, it also helps you detect and eliminate offline threats. Different types of malware affect the performance of your PC and leak your personal information to hackers. ESET Internet Security saves you from trouble.
Its standard scan checks all files and folders present in your PC. It informs you about malware and asks for your permission before removing them. Custom Scan, on the other hand, allows you to choose specific drives, folders or files you want to scan.
If you've connected an external storage device to your PC, you can scan it for viruses with the help of its Removable Media Scan option.
Network Scan
It's in your best interest to connect your PC only to a recognized network. ESET Internet Security facilitates you to scan your network for potential threats. It scans your router as well as connected devices. This way, you can ensure that the connection is secure and no authorized user can infect your computer with malware via the network.
Anti-Theft Security
This software helps you locate your PC if someone has stolen it. It allows you to find out PC's current location, watch thieves via system's built-in camera, collect screenshots of missing PC's screen, and access recently stored images via your online account.
Banking and Payment Protection
It also comes equipped with a banking and payment protection tool. When you log in to your online bank account or make online purchases, it protects our personal data.
ESET Internet Security is an effective way of securing your PC from online and offline threats. Its intuitive GUI makes your work easier. Furthermore, its firewall fights off malware attacks in real-time.