---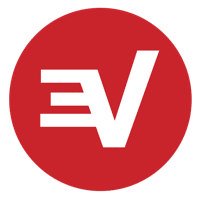 ExpressVPN is a licensed product that helps users to avoid identity theft issues on public networks. It is a fast seed tool with great performance. However, many users claim that its price is higher as compared to its functions. But it is still one of the most famous VPN services among internet users.
Software details
---
Software description
---
ExpressVPN is a VPN service created by the British Virgin Islands-owned company Express Technologies. The service is primarily used for encryption, allowing users to encrypt web traffic and mask their IP addresses by signing on through private servers or proxies in various parts of the world.
Background
Initially founded in 2009, ExpressVPN began rising to commercial popularity in 2016. By 2019, the company that owns ExpressVPN had become one of the founders of VPN Trust Initiative, an organization that advocates for the safety of online consumers.
In 2020, a protocol developed for ExpressVPN called Lightway was released to improve connection speeds and minimize power consumption. In 2022, the Indian Computer Emergency Response Team, or the Indian branch of CERT, declared new rules for VPNs operating within the country's borders.
VPN providers were forced to collect and store private user data for up to five years, available to law enforcement and government agencies upon demand. In response, VPN moved all of its India-based servers to various countries to maintain the privacy and security of its users.
Because of this change, ExpressVPN remains one of the top VPN providers globally and one of a small handful of providers who safeguard all subscribers' privacy without fail. This has made them one of the most popular providers to date.
Features
ExpressVPN has several app releases for various platforms, including the following:
Linux
Android
macOS
iOS
Windows
Each application utilizes a 4096-bit CA, AES-256-CBC encryption, and TLSv1.2 to safeguard user traffic and identity. Since the upgrade in 2020, VPN protocols available for use include OpenVPN, Lightway, L2TP/IPSec, SSTP, and PPTP.
A Smart DNS feature known as MediaStreamer is also used, which adds VPN abilities to devices that otherwise would not support them. A router app is also available that allows users to deploy the VPN on a router that bypasses otherwise unsupported devices like certain gaming consoles and streaming devices.
Lightway
Lightway is the open-source protocol for ExpressVPN, which mimics a protocol known as WireGuard. However, Lightway leverages wolfSSL encryption to enhance speed on installed devices like tablets, smartphones, routers, and laptops. Unlike WireGuard, it doesn't run on the device's operating system kernel, but it does have the ability to support auditing. The speed of Lightway doubles that of OpenVPN, in addition to supporting TCP and UDP, giving it a much higher level of functionality.
Servers
ExpressVPN leverages a 3,000 server network backed by 160 different locations in 94 countries across the globe. One of the primary benefits of ExpressVPN is that the servers run solely on RAM and not hard drives, meaning none of the activity is permanently recorded and only stored temporarily.
This method of running servers was the first of its kind and was named TrustedServer. Because of the groundbreaking method of running servers, TrustedServer is considered a revolutionary function, forever changing how providers power their servers.
Additional Features
Some of the primary features available for ExpressVPN that favor each subscriber include:
ExpressVPN has an extensive, expansive selection of servers across the globe. Subscribed users can choose from over 160 different servers across nearly 100 countries, allowing users in countries with stricter internet privacy to access otherwise banned sites. ExpressVPN is a favorite in China, a country infamous for its internet censorship.
The organization behind ExpressVPN is highly-focused on privacy and security. The company has put its legal status on the line more than once to safeguard users' privacy, and because of this, it continues to remain a leader in the VPN market globally. ExpressVPN is often considered  the number one VPN service among all providers.
The platform also has an extremely stylish and user-friendly interface. One of the main issues with many of the stronger VPN platforms is their usability for non-initiated users who aren't as tech-savvy. ExpressVPN, on the other hand, is extremely easy to navigate for users who don't possess a high level of knowledge regarding proxies and VPN-related matters.
Alternate Softwares