Advertisement
---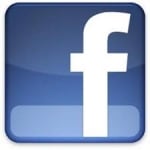 Features and Benefits of the Facebook App. Humans are social creatures. With over 2 billion monthly active users, Facebook boasts one the largest network and avenues to socialize with your fellow colleagues, peers and friends.
Software details
---
Software description
---
If you haven't already, consider the Facebook app on your mobile app store. With the Facebook , you are able to enjoy the benefits and features of the desktop version, plus a few added extra features, all from the comfort of your own mobile phone.
The app is free to download to any user via all the major play stores. the added benefit of having the Facebook is that you will also have access to Facebook messenger , which is a mobile advantage where you are able to communicate with anyone that you have linked with on Facebook, without having to get their phone number or other contact information. As an added bonus, Facebook messenger allows you to send photos and other downloadble files so that you aren't having to send them via text message or other platforms.
Consider finding the app in your mobile store today, you will enjoy all the benefits that Facebook has to offer, and will be able to communicate with your friends much more simply.