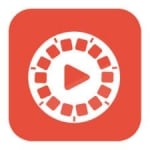 It is definitely a good app to create a beautiful video of the photos which depict our memories of the past and let it be enjoyed by our friends and followers from the Instagram style social network of Flipagram.
Software details
---
Software description
---
Flipagram app is not just a simple Montage making app where you combine a number of photos to create a video for yourself, but it is much more than that. Flipagram offers a social network of its own where anybody can post their newly created videos to be seen and appreciated by their followers. The interface of the app is so simple that anyone can create a cool video out of their favorite photos like never before. Flipagram app offers a number of great features to help you turn your photos into a great video. Its top features include control over the speed of the video and adding the photos from a variety of top social networks including Facebook, Twitter, and Instagram and yes, from the camera too. The process of creating the video is simple and quick to make sure you never have to wait a lot to watch your new video.