---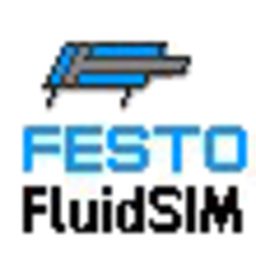 The circuit design program FluidSim allows users to work with a variety of circuits. Electronic circuits, digital circuits, electrical engineering programs, and several more can be created through the drag and drop tool. Additionally, the circuit editor allows users to add animations, take photos, and use the simulation core for testing. Communication is easy because the application is already compatible with OPC and DDE. The software is easy enough for anyone to use, whether you're a beginner or professional. The latest Version 6 is considered the standard bearer. 
Software details
---
Software description
---
How Do You Use FluidSim?
With FluidSim, creativity goes hand in hand with design. The one tool is friendly enough to help both beginners and experts. FluidSim  is convenient due to a wide range of programs. While learning in theory is great, real-life application brings about the most success. How FluidSim is used:
The system allows users to structure their lessons with ease. The expert mode focuses on relevant functions while helping users create a profile.
All individuals across the board can successfully navigate FluidSlim. The software is easy, and there is an option to share certain libraries. This helps students concentrate on specific training.
The upgraded version gives a lot more leeway for similations. This newer system is probably the closest thing you will have to the real industry.
The improved menu bar helps optimize the interface.
You can do homework, perform real-time simulations, and even learn at your own pace.
How Flexible is FluidSim?
FluidSim is very flexible. All you need to do is register for the program online and choose a license. Depending on which application you choose, you can go back and change it at any time. The licensing manager also allows you to access the school network if you are a teacher. Set up groups and even create passwords at your discretion.
The Pros And Cons
Pros:
The interface is user-friendly.
It helps with designing circuits.
Simulation capabilities are endless.
Can be used by students, teachers, and hobbyists.
Cons:
There could be issues with precision.
Who Should Download FluidSlim?
FluidSim is friendly enough for anyone to use, whether you are a beginner, student, teacher, or a professional. Specifically, if you are teaching or studying electrical engineering, circuits, or hydraulics, this is a useful platform for success. This circuit editor helps users create and simulate with a built-in drag and drop feature. Various components and elements can be tweaked to the user's discretion. Users can also use different components to produce mathematical equations, add labels, and more. By far the best software you can own if you are into circuit design and simulation.
What Are The System Requirements?
Whether you're a teacher, student, or software engineer, FluidSIM allows you to bring your circuitry to life. The program has a wide range of options for you to explore, which makes it convenient and easy. Once you download the software, you can be up and running very quickly.
There is also a full library you can use to add descriptions, help you link to other helpful software, and instantly view your physical model. Additionally, take advantage of the convenient documentation that helps with drawing frames and exporting files.