---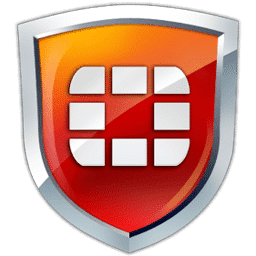 All in all, FortiClient is a comprehensive security package with a wide range of features. It can be used to scan and protect against known threats as well as providing secure Internet browsing. Plus, with its low cost and user-friendly interface, it offers excellent value for money. There are clearly many plus points to be enjoyed from using FortiClient as part of your overall online security strategy.Now that you've read this review, you should have a better understanding of what FortiClient has to offer and why it's an attractive solution for anyone looking for a reliable endpoint security package. To find out more about what the software does or to get started today, go to the official website and explore all that FortiClient has to offer.
Software details
---
Android / iphone / Windows 10 / Windows 11
Software description
---
Fortinet is the maker of FortiClient, a high-tech end point security software that is geared towards small businesses. This comprehensive software boasts the ability to provide sophisticated automated risk protection, integration of security fabric, and secure remote access. Here is an overview of this software, which will detail its pros and cons, its most attractive features, and more.
What FortiClient Models are Offered?
FortiClient offers many different levels of functionality, and each customer can choose the level of protection that they desire. While one company may only desire a low level of protection, another company might opt for the highest protection possible. Depending on the level of protection that a business chooses, the following features are just some of the many  that are available:
FortiGuard Web Filtering, which supervises all web browsing activity and checks for threats in more than 75 categories
Split Tunneling, which allows users to enjoy an enhanced online experience
Zero Trust Agent (with Multi-Factor Authentication), which provides support for Single Sign-on, ZTNA tunnels, as well as device posture check for FortiOS access proxy
Vulnerability Agent and Remediation, which guarantees overall endpoint health and provides strength to endpoints to minimize the likelihood of an attack
The Pros and Cons of Investing in FortiClient
As with any software, there are positive and negative aspects, and FortiClient is no different. Here are the pros of FortiClient:
There is a free product demo available
FortiClient has served many well-known companies for years
Easy to use and deploy
Administrators can easily view all connected users on the network
Software has great stability
Here are the cons of FortiClient:
Users with Mac and Linux devices frequent experience trouble with the deployment process
Users report frequent connectivity issues
Many users complain that updates for FortiClient are too infrequent and need to occur more often
Which Software Brands Are FortiClient's Biggest Competitors?
FortiClient has an average of about a 4.1/5 star rating on average, and this software is quite popular among businesses, but there are security software brand alternatives available. Here is a list of FortiClient's biggest competitors:
Invanti Connect Secure – this is a top notch security system with a 5/5 star average rating
Sentinel One Singularity – this is another top notch contender, with a 4.5/5 star average rating
Cisco Umbrella – a top-rated competitor of FortiClient, with approximately a 4.5/5 star average rating
Microsoft Defender for Endpoint – a popular brand, with about a 4.4/5 star average rating
Fortigate – this is yet another contender, and their average rating is about 4.4/5 stars
Sophos Intercept X – this competitor of FortiClient, has an average rating of 4.5/5 stars
Eset Protect – with an average of about a 4.3/5 star rating, this software brand is another hearty contender
Bitdefender Gravity Zone – with approximately a 4.4/5 star average rating, Bitdefender Gravity Zone is another high-ranking security software for businesses
Kaspersky Endpoint Security – with about a 4/5 star average rating, Kaspersky is another strong competitor
How Do FortiClient Businesses Feel the Software Performs?
Many businesses agree that FortiClient is a high-quality, dependable, and affordable product. FortiClient is a highly-rated security software for businesses, and they have a Trust Radius score of about 8.1 out of 10. What is a Trust Radius score? Trust Radius is a well-known professional software evaluator that uses a special algorithm to determine how each software is rated. This company evaluates all major software in many different categories:
Customer satisfaction, which is supported by hundreds of thousands of ratings provided by users
Market share and product momentum, which is calculated by the number of purchasers vs the amount of traffic a website receives
TrustMaps, which is the analysis of how well companies in the same categories perform, which can be customized according to size, and more
What Keeps FortiClient Customers Coming Back?
Customer retention is huge in the business industry, and Fortinet takes all its products seriously, especially its FortiClient software. There are several reasons why customers remain loyal to FortiClient once they discover this high-quality security software:
1. FortiClient provides top notch support to their customers.
2. FortiClient's interface is easy to use, even for those with little computer savvy.
3. Their latest version contains more than 300 very useful upgrades.
FortiClient is a highly-regarded security software that many businesses use on a regular basis. One reason that Forticlient is so sought after is that their software can be easily integrated with other Fortinet products. However, there are many other reasons why this software is so popular, even with so many worthy contenders available.