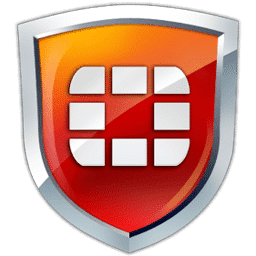 All in all, FortiClient is a comprehensive security package with a wide range of features. It can be used to scan and protect against known threats as well as providing secure Internet browsing. Plus, with its low cost and user-friendly interface, it offers excellent value for money. There are clearly many plus points to be enjoyed from using FortiClient as part of your overall online security strategy.Now that you've read this review, you should have a better understanding of what FortiClient has to offer and why it's an attractive solution for anyone looking for a reliable endpoint security package. To find out more about what the software does or to get started today, go to the official website and explore all that FortiClient has to offer.
FortiClient provides multilayered endpoint protection and multiplatform support for Windows, OS X computers, iOS, and Android mobile devices – with consistently outstanding real-world testing scores at NSS Labs, Virus Bulletin and AV Comparatives against all kinds of advanced threats. Users, devices and data are safeguarded with multiple layers of security including IPSec VPN encrypted tunnels, PC firewall, anti-malware protection ZTNA URL filtering device control USB device control advanced application firewall AI next generation antivirus with centralized management via FortiClient EMS.
Fabric Agent from Fortinet communicates directly with its Security Fabric for visibility, compliance control and automation at endpoints. Also works well in combination with Fortinet Cloud Service for complete endpoint solution with visibility, compliance control and automation capabilities. Antivirus protection with minimal system impact and secure remote access provided through software IPSec VPN connectivity to Fortinet firewalls for secure remote access is provided with this product. FortiGate firewall licenses come equipped with updates for their client software, which address vulnerabilities such as CVE-2017-14184 which could allow an attacker to exploit VPN authentication credentials and reveal them publicly. FortiClient provides a nifty vulnerability remediation dashboard to easily identify all unpatched vulnerabilities, prioritized according to business-criticality. Furthermore, FortiClient allows for flexible patching options so as to minimize downtime, while simultaneously being capable of monitoring and reporting on the health of all connected devices through one central console.