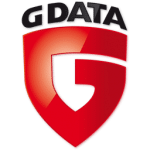 G Data Internet Security Download
G Data Internet Security 2018 provides the best possible instant protection against viruses, hacking, spam, and all Internet threats. It uses the brand-new CloseGap technology. The active hybrid protection also covers regional threats. The firewall works quietly in the background and does not slow you down when gaming. Speed and strength of security are combined to provide a performance that's second to none in terms of protection levels and the use of system resources.
To run the installer, the G Data Internet Security search in your online database for the latest version of the product by downloading possible updates before installation. During its stages, you should choose 'Install Trial Version' if you intend to install the trial version of the program, and 'Custom' to customize the functions available and set the frequency of updates and automatic checks. Once this is done you need to restart your system for the program to begin working properly. On the desktop, use the shortcut created to open the program. The main screen provides a summary of the main program information: virus scans, updates, and various protections.
• G Data-security.
Under the function "Virus check" there are options to customize the scan for viruses. Click on 'Virus scan" to specify the mode of scanning like"Computer," "Memory and Startup," 'Directory/files," "Removable media" and "Rootkits."
• G Data-parental.
The "More Functions" has the parental control filters. Click "Change Settings" to change the types of prohibited websites. If you want to ban a website that does not to fit in any of the categories of threat, add a rule to the firewall with the specific URL of the site.