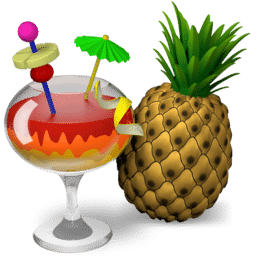 HandBrake is an open source software video encoder thats ideal for anyone looking to create MP4 and MKV encoded files on almost any Operating System including Windows, Mac OS X or Linux based devices.
This robust application lets users convert videos from virtually any format imaginable with ease. Thanks to its intuitive interface and powerful encoding engine – users will be able to convert almost all types of digital videos into a compatible format quickly and efficiently. One outstanding feature in HandBrake- especially if someone has specific changes they want made before conversion–is its ability to access high end editing tools such as Adobe Premiere Pro while still processing faster than many more costly commercial products out there! This incredible software can also let you watch your videos via a plethora of popular mediums including tablets, mobile devices, gaming consoles and TV media players – all while supporting a wide range of different digital video file types from consumer grade to professional level cameras as well as DVDs and Blu ray discs.
Hardware Acceleration
Those who require speedy video encoding/decoding capabilities may be interested in utilizing GPU hardware specifically designed for this purpose (e.g. Intels Quick Sync Video, Nvidias NVENC or AMDs Video Coding Engine / Video Core Next). These types of dedicated equipment can be found within some CPU integrated GPUs (aka APUs from AMD) and are commonly used in tasks that prioritize real time playback at low bandwidth and power consumption like live video streaming. While optimized software encoders tend to outperform their dedicated hardware counterparts when it comes to compression efficiency within a specific codec context the latter remains an option worth considering — namely when users own appropriate hardware and recognize any potential drawbacks involved.
Transcoding
When it comes to open-source video transcoders like Handbrake one crucial feature stands out: its ability to convert videos into different formats effectively while maintaining high quality output. Thanks to its handbrake designation function combined with advanced customization options such as resolution tweaks or bitrate adjustments at frame rates and audio controls make it the ideal go to tool when you need precise control over your videos. You'll be able to balance file size with video quality based on your specific requirements.
Compression
One of Handbrakes most remarkable abilities is to compress large videos without noticeable loss in quality. This practical feature saves users time and storage space on their devices or servers. To sum it up Handbrakes transcoding feature provides users with a robust toolset that efficiently converts videos lets them customize settings and optimizes file sizes while ensuring high quality output. Handbrake offers a core function that many find indispensable – video compression. The tool allows users to effectively reduce file size without significant loss in quality making it particularly valuable when dealing with large video files or needing to optimize storage space.
Other Features
With versions available for Mac, Linux and Windows operating systems this open-source software is perfect for companies looking for flexibility in their video editing processes. Handbrakes most impressive features include its input and output format flexibility, device presets and user selectable input sources. Users are also able to submit multiple tasks by adding them to a queue; they can even select the books title and chapter set bookmarks apply filters and more. For power users with extensive experience using this software HandBrake offers an added bonus: scripting capabilities and command line interface that allow them to fully automate the programs video editing process.