---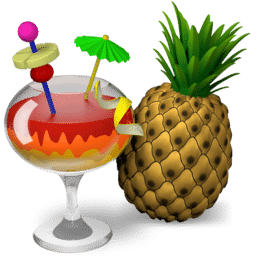 HandBrake video converter allows you to transcode and convert video files to different formats.
Software details
---
Software description
---
Handbrake is a video tool for editing and converting various video files. The platform is similar to Any Video Converter and VSDC Free Video Editor. Considered by many to be one of the most user-friendly video editors, Handbrake is available on several different devices and platforms.
This tool is 100% free and open source and can format almost any codec or video. It's available as a downloadable application for Windows, Mac, and Linux, making it accessible on nearly any device on the market.
Usability
Handbrake may not be as versatile as some of the more comprehensive video editing tools – however, it's incredibly efficient in the features it does provide. Some of the primary capabilities of Handbrake include the following:
With Handbrake, users can frame, resize, and crop entire video lengths.
Users who rip DVDs also prefer Handbrake because of its ease of use when it comes to ripping and burning. It's worth noting that users with the goal of ripping will only be allowed to follow through with this feature on discs without copy protection.
Handbrake is compatible with the three major operating systems (Windows, macOS, and Linux). It utilizes a graphic user interface (GUI) to change the nature of video files. In addition, users can also upload DVDs and Blu-Rays directly from the disk without first converting them using a separate program.
Users can also use Handbrake to compress 4K, traditionally an extremely large video format. One of the primary difficulties with tools that compress 4K is that the compression and conversion take place separately. Handbrake can complete both of these functions at once, saving a significant amount of time, especially when compressing and converting larger video files.
Primary Features
The most notable advantage of Handbrake is the tool's ability to open almost any type of video format. Most other platforms are limited in the types of video files they open, typically requiring the user to convert many files before uploading them to their preferred editing tool. Handbrake eliminates this, which ends up delivering one of its most vital advantages – which ends up being speed because of the lack of prior conversion.
Because Handbrake runs on GPU, devices with upgraded and modern GPU hardware only enhance the speed of Handbrake. This also means that if your device has upgraded CPU space and memory, Handbrake will increase in rate based on your device's ability.
User-Friendly
Another advantage of Handbrake is that it's amicable for new users. New video editors can deploy the tool in seconds by taking advantage of the presets that come with the tool. Different profiles are available for selection based on your device profile, or you can choose from two separate universal profiles based on average or high-quality file conversions.
Input and Output
Users can take advantage of a huge variety of different input formats. Compatible input formats and optional output formats are highlighted below.
Inputs
Handbrake's strongest point is its ability to upload and process nearly any type of video and multimedia file. As stated earlier, this includes the rarely-compatible DVD or Blu-Ray.
Outputs
.MP4 and .MKV are your two options for output formatting. However, a larger number of options exist for video and audio encoding. The choices for each are listed below:
Video Encoding
The video encoding options range from Theora, VP8, and 9.
Users also have a choice between MPEG-2, in addition to MPEG-4, and  H.265 or 264 MPEG-4.
Audio Encoding
The audio encoding includes the standard MP3, AC3, and Flac. Vorbis and AAC/HE-AAC are also available as alternative audio encoding options.
Although there are only two output formats, the video and audio encoding range allows for a wider variety of quality levels.
Additional Features
Users also have the opportunity to take advantage of the following:
Chapter or range selection (minutes and seconds)
The addition of video filters to change the overtones of the content
Subtitles for language or hearing impaired
VFR and CFR support
Chapter Markers to separate different portions of video
For new and seasoned video editing users, Handbrake is a robust platform that should be in any editor's arsenal because of its speed and input selection.
Alternate Softwares