---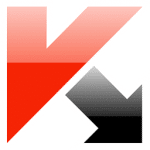 Kaspersky Rescue Disk Download
Kaspersky Rescue Disk is the ultimate security solution. When your regular antivirus application fails to detect critical malware, this software comes for your rescue. It effectively cleans your system and gets rid of elements that may tamper with its performance. It is a user-friendly application that facilitates you to configure its settings as per your preferences. It helps you create bootable disks to eliminate threats that can affect the operating system. It's a free tool offered by Kaspersky Lab. This software targets experienced users and offers a variety of useful features. The downloading procedure is quick and doesn't take long.
Software details
---
Software description
---
Regular antivirus solutions can help you protect your PC from malware attacks, but sometimes these standard tools fail to meet your needs. At such times, Kaspersky Rescue Disk data can be your go-to solution for eliminating elements that negatively affect the system's performance.
While this software cannot replace antivirus and other antimalware applications, you can use it as a secondary security solution. It can efficiently detect critical infections and cleans the hard disk in no time.
How to Use
·        Burn Kaspersky Rescue Disk Image
The software works best for advanced users, but beginners can also learn how to use it. The website guides users about its efficacy and the method of using it.
All you need to do is to download the image of Kaspersky Rescue Disk on your PC. The image is saved as an ISO file. You can burn this image on a CD/DVD disc with the help of a reputable burning tool or write on a USB drive. But before you perform this task, make sure the external storage device is empty and formatted.
·        Boot Your System
Once the device is ready, you can connect it to any PC that may contain malicious content. Boot the computer with the external device containing Kaspersky Rescue Disk. The software may ask you to update the antivirus database if it's not up-to-date.
The software possesses an attractive, yet intuitive user interface. You can easily run a scan by clicking its Start Scan option. During the scan, the application will effectively detect malware hidden in your operating system and remove it with your approval to boost system performance.
Great Performance
Kaspersky Rescue Disk is one of the best security solutions and it comes in picture when standard antivirus applications fail to identify the presence of malicious files.
It effectively performs the assigned tasks without slowing down your PC. Since you need not save the software on your PC, you can save memory and other system resources. It facilitates you to save the software on a single USB or CD/DVD and use it as many times as you want.
Kaspersky Rescue Disk is a user-friendly virus removal application. It is capable of detecting malware and cleaning systems and is used when standard antimalware applications fail. The process of burning its image and running a scan may be time-consuming, but it's worth the efforts.