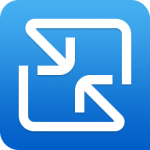 LinkAssistant is an effective link management tool through which you can improve your link building strategies. It results in increasing search engine ranking of your website and become strong in your target market. Automated tasks help you quickly find the quality of backlinks and avoid Google penalties for bad links.
LinkAssistant is an SEO application through which link building and analysis can be performed. It assists in link building strategies and helps you grow your online business to stay on top of customer priorities. It is a useful tool which is a component of SEO PowerSuite but is also available as standalone application. It is a free tool that can be easily installed on Windows PC. It contains a user friendly environment where majority of tasks are automated and can be performed with minimal effort. Basically it helps in determining the popularity of website link. You can check all those destinations where this link is present.
Link Prospects:
LinkAssistant helps in performing analysis for websites that possibly contain backlink of your website. Various websites can be added to the list and the software will find out its title, Email address, status, Meta description and tags after thorough search. You can look for potential prospects with the help of various tools or methods. This function provides detailed statistics about internal links. The quality can also be found out to know whether these links are beneficial or not. It helps in differentiating between good and bad links and lets you contact website administrators to remove your website link if needed.
Prospect Search Methods:
There are various methods applicable for prospect search process. All available methods have specific characteristics and benefit in link building strategies. 'Guest Posting' displays blogs where your writing services are offered along with guest posts. 'Commenting' is for finding posts according to keywords. 'Forums' shows forum conversations that can be relevant for you. 'Reviews' finds out blogs where reviews of your products or services are published. 'Links Pages' finds webpages that can add your website link in future. 'Your Backlinks' gets websites that currently refer to your site. 'Competitor Backlinks' is for determining backlinks of your competitors' sites.
Email Communication:
Email section of Link Assistant lets you contact administrators of those websites that contain links to your webpages. It performs analysis of added websites and fetches contact information through appropriate filters. You can receive or send Emails after configuring mailing service with valid credentials. Many different templates are present to send standard Emails for product review request, guest posting inquiry, backlink request, link removal request, reminders and notifications.
Link Assistant Features:
It is an efficient tool that runs in the presence of active internet connection.
a free tool that enables you to automate the tasks that need to be performed regularly for saving your time.
generates accurate reports and lets you choose basic parameters.
performs operation on each website in a separate project and thus lets you check the quality of backlinks for all of your sites.