Advertisement
---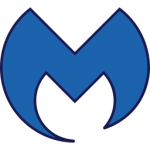 Malwarebytes, formerly known as MBAM or Malwarebytes Anti-malware, is a reliable security solution. It can effectively protect your PC from viruses, Trojans, spyware, rootkits, dialers and various other types of malware. It runs a thorough scan on your PC to find malware that may have targeted your PC and eliminates them in no time.
Software details
---
mac / Windows 10 / Windows 8
Software description
---
Although the internet has made it easier for us to access information, it has created certain risk. Cybercriminals find ways to attack your system and get their hands on confidential information. Malwarebytes Premium is a great solution for dealing with such threats.
It's a popular application that can effectively protect your PC from potential threats. Let's take a look at a few reasons why you should give it a try:
Intuitive GUI
When choosing any anti-malware application for your PC, never overlook its user interface. Malwarebytes possesses a simple and straightforward GUI. It won't take you long to understand its functionalities and you can make the most of its versatile features.
Malware Scans
The software helps you look for potential security threats in your PC via its scan option. It offers support for the following scan methods:
Threat Scan – It's a comprehensive scan method that checks all places where malware can hide such as startup files, memory, registry, and filesystem objects
Custom Scan – It allows you to customize the scan settings and choose folders or drives you want to scan
Hyper Scan – It quickly looks for malware in system memory and startup objects. You can view detected threats and remove them with a single click
Real-Time Protection
Aside from system scans, the software also keeps your PC safe with its real-time protection tool. It comes equipped with multiple protection layers that prove helpful in resisting malware attacks.
Its layers include web protection, exploit protection, malware protection, and ransomware protection. However, these layers work only if you purchase its premium version. The freeware tool doesn't offer real-time protection from threats.
Scan Reports
The software maintains records of actions it has taken to protect your PC from potential threats. You can view details of websites it has blocked for protection purpose. It also stores reports of scans you have performed.
Customization
Its best feature is that you can modify the appearance and functionalities of Malwarebytes as per your preferences. It gives you control over installation of application updates, notification settings, display language, and proxy servers.
Moreover, you can also specify scan settings, select startup options, schedule scans, and view account details.
Malwarebytes is a powerful tool that provides effective protection from different types of malware. This free application performs scans on your PC to identify and eliminate risks. You should use it as a secondary application with a real-time protection tool or buy its premium version for this purpose.