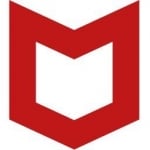 McAfee Removal Tool (mcpr) Download
McAfee Removal Tool Consumer Product Removal Tool is beneficial for those users whose product licenses have expired and they do not want to renew them. It allows them to get rid of useless programs quickly. It is a freeware intended for Windows operating system.
McAfee Removal Tool (mcpr) is a useful utility offered by McAfee Inc. It helps you uninstall all products developed by them. The organization is a well-known software company that offers security products. These products help you keep your PC safe from unwanted programs. Such programs are often difficult to remove completely from system memory and need specialized programs.
Security Applications:
McAfee Removal Tool is a reliable name in security industry which provides safety from threats through high-quality tools. Different types of malware are capable of attacking your PC and inflicting serious harms on its performance. Various McAfee tools are available in the digital market for dealing with these problems including LiveSafe, All Access, Family Protection, Internet Security, Online Backup, McAfee Total Protection, Antivirus Plus, Endpoint Protection, WebAdvisor Live and many more consumer products. With the help of similar tools, it is possible to steer clear of the virus, Trojan, spyware, worm, adware, and hackers attacks.
User Interface:
Its simplicity is the reason as to why both beginners and professional users can avail its benefits with ease.
How to Use:
McAfee Removal Tool (mcpr) is a portable application which means that there is no need to install it for removing unnecessary software. All you need to do is to download the setup file from a reliable resource and execute it by double-clicking the file. The software asks you to agree with terms and conditions for continuing with the uninstallation process. A system reboot is also essential for deletion of saved settings.
Features:
McAfee Removal Tool is an effective tool that removes all security programs. This tool removes such utilities in a very short time without consuming a huge amount of system resources. Its portability allows you to run it on multiple devices with USB and avoid lengthy installation.