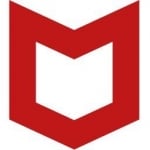 McAfee Security Scan Plus Download
McAfee Security Scan Plus is free diagnostic software suite developed by McAfee Inc. It actively checks your computer to ensure that system is protected from threats. The software is designed to support Windows XP, Vista, 7, 8 and 10 editions. The system requires at least 256 MB of RAM to run and operate the software for scanning and detection of viruses, along with their protection. Its flexibility and simplicity make it a recommended choice for beginners.
McAfee Security Scan Plus is facilitated with active protection technology which is used for scanning all kind of threats such as viruses, Trojans, spyware, adware and unwanted programs. After complete detection of threats in your system, it generates a report containing all the possible presence of threats, the status of computer protection and possible recommendations for its prevention and removal. Its ability to automatically scan on a weekly basis makes it beneficial for ensuring system protection and keeping it up to date.
Malware Protection:
After downloading this application, it provides a few alert options including next scan, cancellation of prescheduled scan and a reminder for the scheduling of scans. It offers security against harmful malware through Microsoft Security Essential, which is available with Windows by default. McAfee is capable of scanning active processes to repel hacking attacks. It not only co-exists with other existing anti-virus and security software but also monitors their performance.
Firewall Protection:
Windows Firewall is a network security system that provides real-time protection by keeping an eye on your online activities. If any hacker attempts to send you malware or a virus by manipulating vulnerability of any tool, then it instantly disables that attack.
Web Protection:
It provides security from online threats through McAfee WebAdvisor. McAfee acts as your advisor whenever you perform online browsing. It ensures secure browsing and gives out a signal to block inappropriate sites. McAfee allows you to freely socialize, as it is also compatible with social media like Facebook and Google+. It confirms the validity of each file before downloading so that you can stay safe from potential malware.
McAfee Scan Free Features:
It is a collection of reliable tools essential for enhancing the security level of PC. When systems are connected to the internet, they are open to attacks from spies and hackers. It runs scans and performs real-time monitoring to counter such attacks immediately. It is a high-speed application which comes with a simple user interface.