Advertisement
---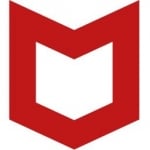 McAfee Total Protection

Download
McAfee is one of the most well-known and acclaimed names in the world of PC protection programs, offering complete OS compatibility McAfee is arguably the finest quality antivirus for windows. It provides top quality online and offline computer protection against every single threat which can possibly harm the system. It would provide absolute protection but would cost your pocket.
Software details
---
Windows 10 / Windows 7 / Windows 8
Software description
---
Users will get unique file encryption utility and additional licenses for upgrading to McAfee Total Protection from McAfee Internet Security. Every device in your domicile will experience cross-platform protection. There is total file encryption when using the software. For True key password manager, you can get up to five licenses. With this application, it is easy for users to install protection on each Windows PC, iOS, Android and macOS. For people with modern and classic multi-household, the application makes a perfect sense.
For storing sensitive and important files, you can make use of the application to create several encrypted vaults. As possible as it could be on any other drive, the application makes it effective to use data in an open vault. The software will not provide users any security protection on iOS, Android, or macOS devices. The application comes with 3 basic items such as the McAfee WebAdvisor, a file shredder for getting rid of sensitive documents and True Key identity manager
Though internet has made our lives easier and we can access large amounts of data on any topic at any time, yet it has a few drawbacks. The major one is that the threat of malware and viruses has increased. In order to keep the systems protected against malware, spam, virus and spyware, McAfee Total Protection is a preferable choice. It was introduced in 2011 to keep your PCs safe. It can be operated on Windows 10 Operating System and can work with Mozilla Firefox and Google Chrome web browsers.
Quick Working:
McAfee Total Protection 2018 works at faster speed. The detection of virus or spam does not take time. As soon as it detects harmful data, it will prompt you for action. It will also notify you if it finds that the websites that you have visited or the messages and Emails that you have received, are harmful. Along with providing all these security benefits, it is small software and does not occupy large memory space. You can easily use it without worrying about overloading the memory space of your system.
Home Screen:
All the options of McAfee Total Protection are clearly listed on the home page screen. It is easy to navigate through the options and take desired actions. It is possible to check the status of system and software through the home page itself. It is a two way Firewall that provides real time scanning.
Parental Controls:
Not only does this tool keep your system protected against spam, it also lets you implement parental controls to monitor the internet usage of your children. It allows you to apply filtering on the search results for better protection.
Scheduling:
It provides the option to schedule updates and scans. In this way you can set the schedules of updates and regular scans for those times when you are not doing important things. This feature prevents you from getting disturbed by continuous prompts and warnings.
Backup:
McAfee Total Protection tool provides almost 2 GB of online memory space for protection and backup of your data files. For keeping these files safe from hacking, encryption is performed first. If you want to get unlimited storage capacity on online server then you can purchase it. The software itself is available for $89.99 but the organization frequently offers discounts to let more users benefit from their product.
Safety Measures:
To keep the files safe from external interruption, the tool removes those files that have been stored for a long time. After particular time period the files are deleted automatically for improving data protection. The tool also generates alerts from time to time that are in a user friendly interface and language. Due to all these features it is very efficient software.