---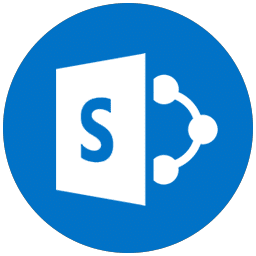 Microsoft SharePoint Download
Microsoft SharePoint is one of the most popular platforms for business communication and collaboration. With access to a cloud-based version, numerous integrations, and file editing capabilities, SharePoint numerous features have been trusted by businesses all over the world. With new security, editing, and collaboration features, Microsoft SharePoint continues to provides its users with numerous features that play an integral role in how information is stored and shared.
Software details
---
Software description
---
Microsoft SharePoint is one of the most popular website-based collaboration tools available today. Microsoft SharePoint uses workflow applications, databases, and security features to provide businesses with the resources they need to work together. In addition, Microsoft SharePoint also provides companies with the ability to use this platform to control the spread of information across multiple departments. In addition, SharePoint also provides a cloud-based version of this platform, called SharePoint Online, that provides access to a wide variety of other applications. It is possible for businesses to use their Microsoft SharePoint download to integrate with numerous other offerings from Microsoft packages as well.
Looking at the Main Benefits of Microsoft SharePoint
Microsoft SharePoint provides users with access to a wide variety of features, including:
This platform leads to increased productivity and disability for employees, managers, and executives at businesses of all sizes
The program provides businesses with an intranet-based collaboration platform that improves content management and workflow collaboration
This program provides access to a wide variety of security features to help companies protect their private information
The platform is an intuitive platform that is easy to maintain and has a short learning curve
These are a few of the biggest benefits that SharePoint provides to users and businesses.
How Microsoft SharePoint Is Used
With added features such as co-authoring, versioning, controls, and integrations, this platform provides a wide variety of features that allows users to do more in a shorter amount of time. Some of the main abilities of SharePoint include:
This platform can require users to obtain approval to access certain documents before they become visible on the screen
The platform enables users to add "check-out" permission to documents, preventing other people from authoring or editing them
This platform provides users with notifications when changes or updates are made to certain documents
This program can create workflows using "if/then" programming to automate certain actions such as moving, emailing, or recording information
With these applications, SharePoint has quickly become one of the most popular collaboration tools.
The Impact of Microsoft SharePoint on the Business World
All of the features from SharePoint are designed to enhance the productivity of its users. In addition to improved document collaboration, this platform also changes the way information about documents are displayed. This platform can be used to improve business workflows, recording, and managing thousands of pieces of information with the push of a button. With improved integrations and a cloud-based version of SharePoint, this platform continues to remain integral to the daily operations of countless businesses.
Alternate Softwares