Advertisement
---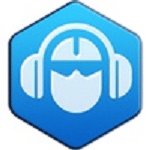 Mp3 Juice app is without a doubt an excellent music and video downloading app. It makes sure that your device is always full of great audio and video content.
Software details
---
Software description
---
MP3 Juice is a popular website to download songs from the web. For many years, it has been a staple in getting hold of new music and media. What it does is scans the web for every search query you do. It prioritizes YouTube since it has pretty much every music video available in the world. It is straightforward to download songs from MP3 Juice.
If you want to use MP3 Juice on your mobile devices and computer, you can access its website from a web browser or download a native application for more features and capabilities. The Mp3Juice App is available on different platforms and is free to download and use.
What can it do?
Access features from the MP3 Juice website
Built-in player
Download songs to computers
Offline access to some features
In-depth review of Mp3 Juice App
There are many things that you can already do on the web version. However, if you want something that's native on the platform you're using, then it's great to use the mobile app. The Mp3Juice App is available offline, so you can access features even though limited with an internet connection.
Access features from the MP3 Juice website
Since it's a mobile app for the MP3 Juice website, it has all the web version features:
You can search for songs from the web.
It supports all websites that are excellent sources for songs.
You can download songs to your device.
Using the mobile app, you do not limit yourself from anything whatsoever; you're even using more functionalities than before.
Built-in player
Mp3 Juice App has a built-in music player. After downloading your songs, you can immediately play them right inside the app. You don't need to open or export them into a different media player; start playing right away.
The built-in player has all the features you have. Most of all, it can play all the music formats you save from the Mp3 Juice App. It has a familiar interface to most music players out there, so you can get started right away without adjusting to a new learning curve.
Download songs to computers
The Mp3 Juice App is also available as a .exe application for your computer. Download songs directly to your laptop or desktop machines. Using the desktop app, you will get all the features from the website and the mobile app. It means you can search and download songs. You can select files from different websites, mostly from YouTube.
It also has a built-in player so that you can play your downloaded music right away. Besides, you can select the directory or folder you want new files to be saved. You can also play songs from your computer to the built-in player.
Offline access to some features
An advantage of using mobile and desktop applications is that you can access some features while offline. Even if you're not connected to the Internet, you can access the built-in player and cached search results. Sometimes it might be useful even if you don't need it now.
You can also save internet bandwidth from loading the entire website every you use it. When you use a version of the application, you will start consuming internet data when searching for a song.