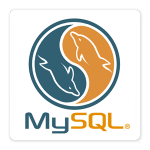 MySQL is a relational database management system that enables you to store a large amount of data in tabular form.
Software details
---
Windows 10 / Windows 7 / Windows 8
Software description
---
MySQL is one of the most popular DBMS used by over 39% of developers. This relational database management system is reliable, fast, and general-purpose. The following are details of its features.
Comprehensive Support
MySQL can comfortably support large databases. Such databases can contain between 40 and 50 million records and about five million rows. In addition, it could support up to 200,000 tables. This feature makes it ideal for significantly large projects. This feature is suitable for enhanced database management solutions.
Multiple Utility Programs
It has multiple utility programs that meet different business or personal needs. It has various command-line programs, including MySQLadmin and MySQL Workbench. These programs are written in different languages, from C++ to C. In addition, it supports multiple character sets, including Ujis, Latin1, and other Unicode characters.
Enhanced Security
It offers significant data and operational security. It has a flexible password policy that allows for easier verification. Yet, this password gets encrypted while connecting to the central server, cushioning you against vulnerabilities. At the same time, it has a data locking feature that restricts unauthorized access. The idea is to prevent other sessions from accessing particular tables.
Data masking and de-identification are essential in hiding confidential data. For instance, it will help hide SSN details, credit card information, and personal addresses. It works by creating data that looks structurally similar to the original.
Machine Learning
MySQL has machine learning capabilities that have redefined how people manage data. It has significantly improved efficiency in data management. In addition, this feature utilizes different data sets to forecast patterns, particularly over multivariate time-series data. This element automates tasks, improving system performance over time. This automation facilitates data queries and processing.
Database Audit
It offers policy-based database auditing, which is essential for sensitive databases. This audit helps enhance data security, including determining suitable data security strategies.
This option is invaluable. It offers multiple benefits and features that make database management effortless. The insights above show how.