---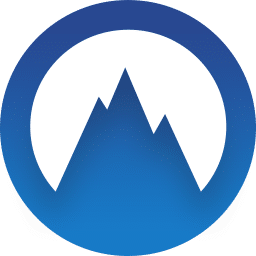 NordVPN is a digital service that gives users a virtual private network (or VPN). It offers not only access to – you guessed it – a VPN, it also gives users the ability to block those pesky internet advertisements we all hate (even those embedded in YouTube videos!).
Software details
---
Software description
---
One of the many bonuses of using NordVPN (or any virtual private network for that matter) is the ability to access content from streaming services that is only available in other countries. For example; I currently live in Australia. If I wanted to access TV shows and Movies only available through the American Netflix, Hulu, ect; I would simply turn on NordVPN and I would have fast, reliable access to the US version of the service.
Many free VPN's are often restricted to only a few servers in very selected countries, and are often still riddled with ads. Even worse, while these free services may slightly protect you from immediate threats while using Public WiFi, they have no qualms selling your private information. The prime reason for using a VPN is to protect your data, why would you want the service you are using to sell your personal information? This is a wildly irresponsible business practice that Nord does not take part in.
Enough about sketchy providers, let's get back to NordVPN. Nord gives you access to over five and a half thousand Servers located in over 59 countries; and with the "Military Grade Cyber Protection" they offer (this means you can connect to two servers at once, doubling your encryption) you can be sure you're data is secure. With this feature alone, you need not to worry about your information reaching the hands of unwanted companies.
Another positive of NordVPN is they have an application for nearly every device – be it an iPhone, Android, Mac, or Windows PC, Nord has you covered. Along with this, they offer 24×7 customer service assistance, so you will never be waiting long for a reply if you have a tricky question.
One of the most notable points of Nord is the price. Many see VPN services are expensive, and sometimes not worth the investment. Nord has multiple subscription levels, which makes it easy to try out. You can trial the service for a month, which would only cost you $11.95. If the service isn't for you, simply cancel the subscription and dust your hands off. If you believe this is something you will benefit from (which, let's face it, why wouldn't it be), Nord offers subscriptions for one, two, and three years. Best thing is, each package comes with a 30-day money-back guarantee.
1 year packages start at $83 upfront (equates to just over $6 a month) , while 3 year subscriptions are as low as $125 upfront – $3.50 a month for the most secure VPN on the market. Even more appealing is Nord often goes on sale, and many internet personalities have their own promo codes. Promos only mean further savings!
All in all, NordVPN is a service that everybody can benefit from. At the cheap price point, and endless features; if you haven't used a premium VPN yet, this is an incredible opportunity for every internet user.
Alternate Softwares