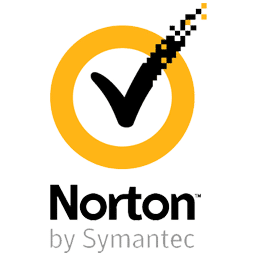 Norton AntiVirus Download
Norton Antivirus provides fast, powerful and effective protection against spyware and viruses. It is a slimmed-down package specifically designed to offer superior protection without extra features. It will help you email, chat, and use the internet without worrying about crimeware, as it stops viruses and other threats before they can do any damage to your system.
Norton Antivirus Software is award-winning antivirus software and malware protection that shields a computer system from viruses, ransomware, and cybercriminals. Norton Antivirus is a popular antivirus program that has for more than three decades. It comes with four extensions when installed. One of them is the Norton Homepage which puts a quick collection of links on your system's homepage.
The second extension is a safe search feature which enables you to surf the web securely by marking bad links so that you do not click on them. The third extension is a toolbar which also includes a search box. The toolbar ranks pages visited on a system. The fourth extension is the Norton Identity Safe which helps manage online passwords. Norton Antivirus enables you to perform a quick scan, full scan and a custom scan of your computer system for vulnerabilities.
Special Features
Combining the most necessary features into one software, Norton Antivirus boasts antimalware, antivirus, phishing protection and the filtering of email spam. The security software protects your computer from suspicious downloads and dangerous websites. Scans on known malware definitions.
The software is almost predictive, as it can catch threats earlier than before due to its ability to analyze behavior that can be as suspicious. As simple as reading a traffic light, the color-coded system offers the user an easy way to maintain computer safety. An icon in the program changes to yellow when updates are needed and red when detect a severe threat to the computer. Norton Antivirus also has a tool that securely stores your passwords. The default is set to scan the device once a week without the need of prompting from the owner.
Should you decide to scan more often, this malware scan frequency can vary in both the Settings menu and the Security section. The purchase of one license can protect up to five different devices. The program works on PCs, Macs, iOS and Android devices. The program's protection can come from an individual's online account.
From this online account, it is possible to move the protection between devices and even add it to devices. But, the most exciting feature available on the online account is the ability to protect your devices if stolen. Devices can be locked, wiped clean, made to scream (too hilarious) and even located. These features add an even more impressive advantage of Norton Antivirus over all the others. Purchasing a subscription entitles the owner to customer service offered 24/7 through online chat and a telephone call center.
Identity Protection
The Identity section contains four tools for customized protection, which include Statistics, ID Settings, Identity Safe and Password Generator. The statistics feature informs the user of how frequently is different options of the program. The ID Settings manages the ratings of website safety and protection against phishing.
Identity Safe compiles passwords, financial reports and other information considered sensitive. Finally, Password Generator utilizes a Web page that assists in creating random passwords with higher levels of strength.