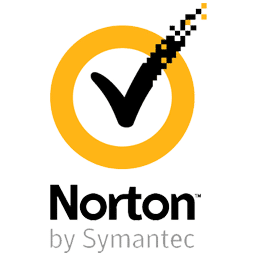 Norton Internet Security comes with many similar features to Norton 360; however, this package is specifically designed to protect your online activity. In place of performance boosting technology, Internet Security comes with the Norton Protection System, featuring four unique layers of protection to stop online threats before they even reach your computer.
This product is perfect for users who do a lot of work online, as Norton Internet Security provides identity protection, allowing you to browse, shop, and bank online with confidence. This package will effectively block phishing websites that could steal your identity, and will warn of unsafe websites right in your search results.
With the latest Norton Internet Security version, you get protection for your Windows Pc, Android phones and iOS devices with one subscription. This product blocks all harmful software even before there downloaded keeping you safe from adware and viruses. When browsing social media, are scams and suspicions content are blocked automatically.
Norton Security Premium is your one-stop security solution. It effectively protects your PC from potential threats. But it's a heavy application. Therefore, you have to be patient when it comes to installing the software on your PC.
System Security
Maintaining the safety of your PC and smart devices should be your top priority. And Norton Security Premium can help you with your goal.
You can run scans to detect malware and eliminate them. You can also automate the task by allowing the application to automatically run scans as per your specified settings. It can efficiently detect and remove threats that many other security applications fail to find.
Identity Protection
It's not easy to remember passwords for various accounts. If you set the same password for all your accounts, you're more likely to become a victim of hacking attacks. You should rather create unique and strong passwords and then manage them with the help of this application.
Phishing is when a hacker sends you a malicious link via an Email. You may click it, believing that a trusted sender sent it. But it may give the control of your PC in the hands of unauthorized users. Norton Security Premium can alert you about potential phishing attacks to keep you safe.
Backup and Restore
What if you accidentally delete an important file or lose it due to hard disk malfunction?
You need not worry if you're using Norton Security Premium. It provides you with 25 GB free cloud storage space where you can create a secure backup of data. You can later restore the lost files via this backup as and when needed.
Enhances Performance
It's extremely important you should use a specialized utility program to maintain the performance of your PC. This way, you can keep it in working condition for long and increase its speed.
This useful application saves you from trouble. It contains tools such as disk defragmenter, file cleaner, and startup optimizer. It helps you get rid of junk files to free memory space. Also, you can disable unwanted startup programs to reduce the time it takes for the operating system to load.
Conclusion
If you're looking for an effective security tool, you should give Norton Security Premium a try. It possesses an intuitive user interface. You can keep your PC safe from malware or hackers, maintain a backup of data, manage passwords, and enhance system performance via its tools.