---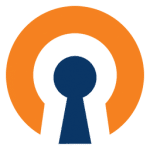 OpenVPN offers secure site-to-site or point-to-point connections. It's an open source, free tool that helps you transfer data over secure networks. It exchanges key via SSL/TLS protocols so that no unauthorized user gets to see this critical information. It's a user-friendly desktop application. You can download and install it on your PC in no time. The software runs in the background, which is why it doesn't negatively influence your PC's performance. You can access it through the system tray and customize its functions. It's a flexible solution that works on Windows OS and is also available for the Android operating system.
Software details
---
mac / Windows 10 / Windows 7 / Windows 8
Software description
---
When you want to share a confidential file with your friend over the internet, you may worry about its security. In order to make the connection secure, you can use a specialized tool, such as OpenVPN. It'll increase data security and protect the information from unauthorized users.
User Interface
The intuitive user interface of OpenVPN makes it a great choice for users of all experience levels. Its installation wizard facilitates you to install the application on your system with just a few clicks. Its lightweight design makes it easier for the application to work smoothly, regardless of the available resources.
In order to use its functionalities, you need to import configuration files. It supports up to 50 servers. Once done, launch the GUI and log in with your registered credentials. It'll confirm the login information and then you can start using it.
Connection Authentication
When establishing a connection, OpenVPN authenticates peers. This way, it makes sure that you're connected with the right user. It requires username and password or pre-shared keys for authentication purpose.
Data Encryption
When transmitting any file over a network, it efficiently encrypts the content via the OpenSSL protocol.
comes equipped with HMAC packet authentication technology for added security.
sends encrypted content and the key through secure protocols.
supports hardware acceleration for improved performance.
Improved Privacy
When you browse the internet, your information isn't safe. The websites you visit can track down your IP address. This is the reason why you can't access certain websites because they aren't available in your area of residence.
It offers privacy through a private VPN solution. You can now browse the internet and check any website out while keeping your credentials private.
Customize Settings
You can quickly set up OpenVPN and customize its settings to your liking. You can select its language, decide whether the application should launch on Windows startup, and show notification alerts. Through its Proxy tab, you can either implement system proxy settings or manually configure them.
The software also enables users to specify the path of configuration files and log files and select script timeout settings. Furthermore, you can access the software information through its About tab.
To be precise, OpenVPN is a great tool that provides you with a secure online connection. You can browse the internet without being traced and also share files with your peers in a secure way. It's a one-stop solution for creating a private connection.
Alternate Softwares