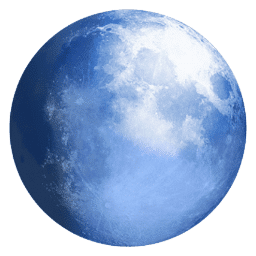 Pale Moon is a free web browser created by a Dutch developer by the name of M.C. Straver. The software is of similar design, based on the current browser, Foxfire. Although based on Mozilla products, stands alone in its own right. The program is available for Windows, Android and Linux. Not working off a pattern, creates Pale Moon features according to public demand.
Pale Moon is compatible with several plugins and extensions of Firefox and has several exclusive extensions of its own, for example, Adblock Latitude. A perk for current Firefox users is that all bookmarks, settings and extensions are imported upon installation of the program. Cooperation with start.me allows for the start page to be personalized and users are able to create their own themes. The default search engine is not Google or Yahoo, but rather DuckDuckGo and geolocation functions are not left to Google either, instead utilizing IP-API. The program is updated regularly and supports CSS3 and HTML5.
Pale Moon differs from other web browsers in that it focuses on features and functions that are actually desired and not those that are incorporated in other web browser simply for the sake of competition. The forum initiates conversations to receive community input and conducts polls which include users in the development process of future updates. The attention given to the thoughts and ideas of actual everyday users truly allows for Pale Moon to be a community web browser.
Different from Firefox
Though obviously very similar to Firefox, Pale Moon stands alone in its own right. There are several different default settings in Pale Moon that allow customization of the users browsing session, while providing optimum speed simultaneously. The user interface, which is completely customizable, also differs in that certain elements were added and icons on the toolbar are placed in different locations than of those on Firefox. Data is coordinated between the browser and Pale Moon's own personal server. Several different features that are able to be configured to the user's preference include image loading, tab details and position, status, as well as scrolling options. The disabling and removal of certain functions available in Firefox, such as parental controls, telemetry and hardware, Pale Moon has increased speed and stability in operation.
Final Say
DFX Pale Moon is an excellent choice in a web browser. Keeping up with the changing times and taking user preference into consideration is the focal point of development for Pale Moon. The many exciting features and ease of function keep this program in the top of its category. The developers claim that the program will remain free to use and download, forever, which is a hefty and admirable claim. They do accept donations on their website, for users so pleased with the program that they feel so inclined to assist in the cost of developing new updates. This web browser certainly is worth the consideration of any web surfer that enjoys control of customization, speed and stability in a program.