Advertisement
---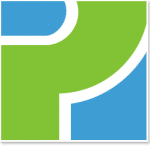 Passware password Recovery Kit is a very useful tool for recovery of your passwords. If you have forgotten passwords of some files or network then this software can prove to be very much useful in such situations. The paid versions of this tool can be bought online and used for a lot of features and for keeping your system and files secured.
Software details
---
Windows 10 / Windows 7 / Windows 8
Software description
---
Passware Kit 2019 is the software that was developed for recovery of your passwords especially for MS Office and to recover network connections and also your login password. There are three paid versions of this software available: Basic, Standard, and Professional. Each of these has different specifications, but the users can also download its Demo version for free. The demo version comes with certain limitations and lacks behind from paid versions in some of the features. The results of the software have been really good, and the recovery process is quick as well.
Downloading and Installation Process
After you have downloaded the setup of the software, you can run the setup file by double-clicking it. The password kit setup wizard will open up. You can easily download the software by following the steps that will work in the wizard.
You need to agree to the terms of License agreement document for continuing the installation process. After installation is complete, click the Finish button to exit the setup wizard. The software is now ready to be used.
Features and Options
There are fourteen different modules present in the Passware Password Recovery Kit that help you recover passwords of Windows operating system, Adobe Acrobat, Microsoft Office, Google Chrome website, network connections, RAR, WinZip, Safari browser and also the Yandex browser website.
You can buy any of the versions that you feel is better as there are 30 days money back guarantee if you are not comfortable with it. The updates for one year will also be available to you for free after making payment. The working speed of the tool is fast, and password recovery does not take much time. The password recovery by the use of eight different recovery attack types. With this software, your system can be more secure as encryption analyzer keeps check of the password protected files.
Wizards for every process are available through which even the new beginners can use it. This software also provides the option of password modification by case change and word reversal techniques. The recovery attack techniques can also work just for a minute in the demo.