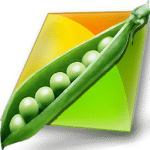 Peazip is user friendly software for compressing or extracting heavy files. It lets you reduce the sizes of files to share them easily with your friends via Email or other file sharing methods. It offers various features and is compatible with a wide range of file formats.
Software details
---
Windows 10 / Windows 7 / Windows 8
Software description
---
Peazip is an interactive tool for performing compression and decompression of files and folders in a simple way. It is an open source freeware for PCs.
Installation Procedure:
Run its setup file after downloading for free. Your software will be installed in a few minutes.
Features:
Peazip saves your system memory space by compressing and reducing the files without affecting their content. It is capable of compressing and extracting your files to formats of 7Z, BZip2, GZip, self-extracting 7Z, ZIP, ACE, ISO and many more. PeaZip manages the archives in an efficient way. PeaZip It keeps your files and data protected by using encryption, two factor authentication, secure deletion and password management.
The Peazip window holds the history of archived folders for helping users with navigation. It lets you split your files into multiple fragments. The compressed files created by this software are stored in PEA format by default. PeaZip has a graphical interface with the facility to use drag and drop option.
Options:
With its menu bar you can add folders and files to archive layout, convert files into many other formats, protect files with the help of passwords, extract compressed files or folders to any particular location and test and preview the files and info.
Support:
Its size is only 6.4 MB. Its 5.9 version provides support for Windows, Mac, BSD and Linux operating systems. For Windows operating system, you must use 2000, XP, 7, 8 or 10 versions only.