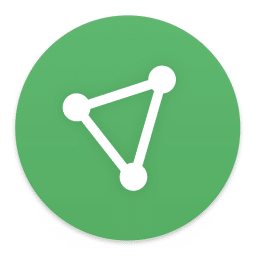 ProtonVPN is a speedy and reliable VPN provider that is free and absolutely safe to use. It was created by Technologies AG, a Swiss email provider. It has many impressive features and is considered one of the best VPN services for Windows, iPhone, Android, iPad, and Mac. 
Proton VPN is a reliable VPN provider that is headquartered in Switzerland and is well known for the best privacy law in the world. It was founded by a group of scientists who had created ProtonMail before (the largest encrypted email service in the world). In total, there are over 70 million people using ProtonVPN today. It has the following unique features you should know about:
No-logs policy. Unlike other VPNs, our VPN does not keep any information about users' online activity or personal data.
Swiss privacy. You should remember that ProtonVPN is based in Switzerland, which means strong legal protection. ProtonVPN remains outside the EU and American jurisdiction but provides one of the strongest privacy laws in the world.
Open source. All our apps are 100% open sources, which means that everyone can see our code. That means that we have nothing to hide, and by checking the code, you can always make sure that the apps are doing what they are supposed to do.
Physical security. We have a high-security data center located in Zurich, Switzerland. The unique thing about this center is that it requires biometric access. In addition, our servers are located in Sweden in an underground data center, and the infrastructure is in Iceland in a secure former miliary base.
DNS leak prevention. Your DNS queries are routed through the encrypted tunnel, not through DNS third-party providers, which means that your browsing activity is well protected and is not exposed by leaks from DNS queries.
Anonymous. The privacy of our users is extremely important, and we respect and protect it as much as we can. For this reason, you do not have to provide any personal information in order to obtain a ProtonVPN account. You have an option to sign up by using an anonymous ProtonMail email account and do not disclosing your identity.
High speed. We use high-speed servers only for our users' convenience and a great experience. The servers we use have at least 1 Gbps bandwidth, and most of them also use 10 Gbps connections. That means that ProtonVPN provides excellent speeds, even though we use the strongest encryption only.
256-bit AES encryption. This algorithm is the strongest in the world, and there it is also called "military-grade" encryption.
Kill switch. With the help of this feature, a user is automatically disconnected from the Internet if the VPN stops working for any reason. However, it is important to know that this feature is limited and available for Windows, macOS, Linux, and iOS only. Even though it is not available for Android, there are similar Android features.
Full-disc encryption. The purpose of this feature is to keep all the information on the serve unreadable and secure when a server is compromised.
Easiness to use. We understand that our users need security technology to be easy to use. Our users do not want to spend their time on learning and trying to understand something tricky and complicated. For this reason, our primary mission was to create applications with a simple interface, so that users can perform browsing with a single click. In addition, we also have an option that allows you to create custom connection profiles, with the help of which your devices will be automatically protected whenever you are online and connected to the internet.
Additional Features
You should know about other excellent and impressive features that ProtonVPN has:
Unlimited bandwidth
P2P support
Quick connection
Quick country selector
Multi-platform support
Connection profiles
Professional support
The main values of ProtonVPN
The main values of our VPN include the following:
Honesty. We are always honest and open about VPN limitations, and we always tell what VPN can and cannot protect.
Security comes first. Security is our number one priority, and ProtonVPN does not use any insecure encryption levels or protocols.
Technical excellence. We understand that quality is very important, whether we are using our own Secure Core servers or 10Gbit networks for performance.
Security and privacy for all users. One of our main goals is to make security and privacy available and accessible to all. That is why ProtonVPN is free.
Community. It is also very important for us to have a community, especially considering the fact that our VPN is community supported. ProtonVPN has excellent customer support that is available to everyone, including free users.
Full transparency. It means that with our VPN, you know exactly who is running the service. Most VPN providers, do not have this option. The mission of our team is to improve the Internet privacy and security for everyone.