Advertisement
---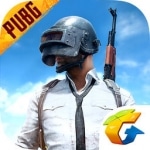 Both iPhone and Android smartphone users can enjoy this game through the PUBG Mobile App which is easy to download and install, your survival skills will be tested, so be ready to fight real hard for your victory!
Software details
---
Software description
---
PUBG MOBILE is a handheld take on the original battle royale multiplayer video game. With a stable internet connection and an up to date operating system, you can join millions of other players in the 100 person deathmatch. PUBG MOBILE is ran on Unreal Engine 4, and we've recently added an anti-cheat system to increase competition and ensure that every player gets a fair shot. Strategy and survival are paramount in this game, and only the best of the best will survive until the end. Do you think you have what it takes? If you don't, that's okay. PUBG MOBILE offers training modes, customizable controls and various other features to ensure that every player has a chance at getting that chicken dinner.
PUBG MOBILE is best known for its classic battle royale mode. Explore the four expansive maps: Enangrel, Miramar, Vikendi, and Sanhok which feature a wide variety of weapons and vehicles for you to use against up to 99 opponents. The vastness of the maps, day/night cycles, 3D sound with realistic footsteps, and the realistic ballistics provide players with an immersive and engaging experience. All four maps provide a variety of battle grounds such as jungle, desert and tundra terrain.
Players can play in third or first person, and there is also an option to play against opponents who are only using first person to level out the playing field for those who prefer more realistic gameplay. PUBG also offers voice chat and a friend system allowing players to tap into a social network with millions of other people. And if facing off against 99 other players isn't quite your thing, that's okay! PUBG MOBILE offers multiple different team modes including: solo, duo and team. And it doesn't stop there. Between unique arcade modes, 4v4 team deathmatch, zombies, and many more, PUBG is sure to have a game mode that you will enjoy.
PUBG recently added a Metro themed interface with Metro themed gameplay and Metro themed events. So if you are a fan of Metro, you're sure to love this mobile shooter. Advance to the last ring as Artyom or Anna while avoiding radiation zones and fighting monsters in Underground Metro stations. Refer your friends to this game and level up with one another to obtain extra rewards. Every Royale Pass offers something new and unique allowing PUBG MOBILE to constantly stay fresh. With new events, new challenges, and new players everyday, PUBG MOBILE will constantly keep you engaged in the battle.
PUBG MOBILE will only get better and continue to grow as time goes on. Each day we are working on new game modes, new maps, new updates, new weapons, new vehicles, and new ideas to keep the game on it's current path. Our anti cheating system will only continue to get better and more effective resulting in a clean and friendly community to compete with. Are you ready to fight your way to the final circle for the chicken dinner? Download PUBG MOBILE and get started today.