---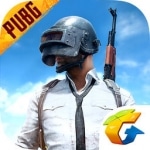 More than one billion people are already playing the amazing PUGB game that features intense battles with people around the world.
Software details
---
Software description
---
PlayerUnknown's Battlegrounds Mobile is a very popular mobile download game that features a PvP shooter battle royale. The PUBG game is currently available on Android as well as iOS. Your goal will be to to become the last one standing out of 100 players as the game begins with 100 players parachuting onto a deserted location with plenty of weapons in a very nice supply of equipment. Basically, the playzone area shrinks every few minutes which ends up making the map even more confined.
The PUBG mobile download is created exclusively for mobile devices. This means you get to play for free anytime you want to and anywhere you are at that time. PUBG will give you the most intense multiplayer action in a free to play game that there is available on your mobile devices. You can simply drop in, gear up, and start competing with the goal of surviving epic battles involving 100 players in total and with a fast-paced 4V4 team deathmatch they even feature zombie modes. Since the last one standing wins the game you want to be that person.
PUBG is a Battle Royale mobile game is produced independently by Lightspeed and Quantum Studios of Tencent Games. It is even officially licensed by PLAYERUNKNOWN'S BATTLEGROUNDS and was released globally in March 2018. It has been constructed with Unreal Engine 4 with a focus on visual quality, maps, and shooting experience, along with other aspects, that provide you with an all-around surreal Battle Royale experience.
Since 100 players will land on the battleground to begin a very intense yet fun and exciting journey, each player is required to scavenge survival supplies. Each player can also exploit the maximum potential of the map terrain as well as vehicles and other items to become the last team standing on the battleground.
You will need to check your pulse while standing guard as the playzone begins to shrink, making this game even more intense. There are several maps available that players can choose from, ranging from Erangel and Miramar to Sanhok and Livik, along with many more. Also, you cannot forget about the array of gameplay options that await your exploration when it comes to the PUBG download.
There are plenty of gameplay optics for you to use while battling to be the last one standing. PUBG is more than simply a game, it is actually a hub in which players can connect with other players from all over the world and offers you a very smooth shooting experience. In other words, you can meet and connect with others throughout the world while living life to the fullest by playing PUGB Mobile's 10-minute intense matches that feature heated battles. More than one billion people are already playing this amazing downloaded mobile game. This is a survival experience that is not only intense but thrilling and exciting.
Download the PUBG app today and begin your first match with others right away so you can experience that thrills and excitement that this game provides.
Alternate Softwares