---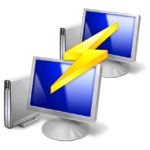 PuTTY is a popular Telnet and SSH client available for Windows OS users. You can connect your PC to the systems of your peers via rlogin or TCP network protocols and share files with ease.
Software details
---
Linux / Windows 10 / Windows 7 / Windows 8
Software description
---
PuTTY is a popular, open-source, secure shell and telnet client alternative whose reliability and flexibility keep growing. It is an excellent choice for Unix and Windows platforms. You can also rely on it on a Mac. Notably, this program assures you of multiple features and benefits, including the following.
Unicode Support
PuTTY offers comprehensive Unicode support, encoding international texts for either storage or display. It supports both 16-bit and 32-bit values to represent each character. It is written in C language and is monolithic. For this reason, it does not use dynamic link libraries.
Security
PuTTY communicates with you through SSH safely. It relies on various private and public keys to improve security. Yet, you can skip the security by working through the SSH-1 protocol. At the same time, it relies on the PuTTY Private Key to store its public key without encryption. However, it guarantees the Message Authentication Code that boosts security. Public key authentication suffices too.
User Interface
Its impressive user interface allows you to scroll, navigate, and customize it effortlessly. You can navigate the terminal window in multiple ways, guaranteeing a smooth experience. In addition, you can customize the visual appearance of the terminal window. Enhanced customization will help meet your needs and preferences accordingly.
Logging and Command-Line Interface
PuTTY records data, ensuring that you access information about the changes in the terminal. A perfect flow of this information allows you to make the necessary changes whenever necessary. In addition, it has a command-line interface that will enable you to access the terminal host system and input the command sequences.
Performance
PuTTY provides multiple plugins for excellent performance and functionality, including analytics, security, and monitoring. It also monitors the controls, meaning you can track resource usage and optimize it. Besides, it boasts excellent latency, posting minimal delay between input and visual feedback.
It is an incredible program as an alternative to the telnet client, thanks to its reliability and security. The insights above illustrate why you need this feature-rich program.