---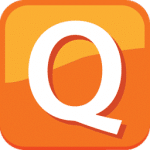 Quick Heal Total Security Download
Quick Heal Total Security is a leading antivirus protection software for your PC. In today's world, there are online threats at every turn. Quick Heal Total Security has award-winning features that provide security and privacy for you and your family.
Software details
---
Windows 10 / Windows 7 / Windows 8
Software description
---
Quick Heal Total Security offers secure online banking and shopping by protecting your financial data and lets you surf the web safely and securely with enhanced malware protection. The extensive User Guide provides step-by-step instructions for downloading, installing, and registering your new antivirus protection. It also details all the features so you can take full advantage of Quick Heal Total Security's many features. Enjoy a secure digital experience with the protection, performance, and privacy provided by Quick Heal Total Security.
System Requirements
Quick Heal Total Security requires an operating system of Microsoft Windows XP or higher and at least 2 GB of RAM. This software requires a CPU of Intel Pentium 4 or higher and an Internet Explorer 6 or higher browser. To use Quick Heal Total Security, your computer must have at least 2.1 GB of disk space and a minimum screen resolution of 1024×768. To receive updates for activation, an internet connection is also required.
Feature Highlights
Data Breach Alert
Each time you visit a site, you risk the chance of leaking data such as your name, email, phone number, and IP address into the cyber world. Quick Heal Total Security sends alerts if any of your data has been leaked and provides helpful suggestions on what steps to take to protect your data.
Parental Control
Quick Heal Total Security makes protecting your children from inappropriate or sensitive content easy with parental controls. You can restrict access to any sites you do not want children visiting to guarantee a safe and secure browsing experience for them.
Ransomeware Protection
A ransomware attack can have lasting effects on your PC if not appropriately protected. Quick Heal Total Protection backs up your data regularly, so if you are the victim of a ransomware attack, you can remove the ransomware without worrying about losing all of your data.
Webcam Protection
Protect your privacy by preventing others from spying on you through your webcam. Webcam protection blocks webcam leaks and prevents any sites from accessing your webcam without your permission.
Browsing Protection
While surfing the web, you may visit an unsafe site. Browsing protection blocks those sites that are suspicious or harmful, preventing them from infecting your computer with malware or stealing your data.
Phishing Protection
Data phishing is a growing problem in the cyber world and a constant threat. Phishing protection prevents these data phishing attempts to keep your data safe and secure.
Anti-Tracker
Every time you visit a site on the internet, you leave behind a cyber footprint. People use this footprint to track your behavior and interests to send ads, promote marketing or sales, and even sell your personal information. Anti-tracker can be enabled to stop trackers from collecting your cyber footprints.
Safe Banking
This crucial feature prevents others from accessing your bank account information, username, and password while online banking or shopping online.
Anti-Key Logger
Keystrokes spyware can detect and log all of the keystrokes you make on your PC. Keylogging is another way for others to track your online behavior and steal your data. Anti-Key Logger blocks any keystroke spyware that may be trying to record your data.
Game Booster
This feature is great for PC gamers because it suppresses distractions and allows you to play PC games smoothly and without interruption.
Virus Protection
Viruses are a huge threat to your PC, but with Quick Heal Total Security's virus protection feature, your PC is safe from viruses designed to infect your computer and steal your data.
Malware Protection
In addition to virus protection, Quick Heal Total Security also has Malware Protection which detects various types of malware, viruses, spyware, and more. Once detected, this protection immediately removes it, leaving your PC and data safe and secure.
Advance DNA Scan
This added layer of protection keeps a close eye on all the activity on your computer to detect any suspicious behavior. Advance DNA scan is a proven detection mechanism that works to identify new and unknown threats to your PC.
Track Your Laptop
If you register your laptop when you purchase Quick Heal Total Security, you can easily track it if it is lost or stolen.
Other Features
Wi-fi Scanner
Firewall Protection
File Vault
Vulnerability Scanner
PC Tuner
Quick Heal Remote Device Management
Smart Scan Engine
Hijack Restore
Data Theft Protection
Browsing Protection
IDS/IPS
External Drive Protection.
Conclusion
There are many different antivirus protection software available, but Quick Heal Total Security provides complete web protection and real-time virus protection with well-organized features and an excellent support team. This software is a step above the rest, with countless features designed to protect you and your data. Pay bills, transfer money, and do your online banking without fear of someone stealing your data. The ultimate protection of Quick Heal Total Security allows you to surf the web, shop online, and enjoy your time on the internet with peace of mind.