---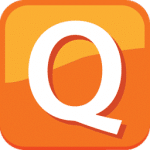 Quick Heal Total Security Download
Quick Heal Total Security is useful software for keeping your computer safe from attacks via internet or network to which your PC is connected. You can safely browse various websites, send and receive Emails without any worries, carry out online banking by keeping your information secure, apply parental controls and can enable protection against malware on your PC. With all these features in a single tool, it surely is a great computer application that you should give a try.
Software details
---
Windows 10 / Windows 7 / Windows 8
Software description
---
File and Folder Protection:
You can scan all or particular files and folders from your system memory. This scanning helps you check for viruses and allows you to create a backup before taking action against detected malware. Through Advance DNAScan, you can block new threats by detection of their behavior. Its other features include blocking of suspicious packed files, Automatic Rogueware scan, Anti-keylogger, Screen Locker protection and exclusion of files and folders from the scanning process.
Email Security:
Quick Heal Total Security helps you keep your incoming and outgoing Emails protected from harmful content and performs a scan for checking the same. Before opening the Emails, you can check for virus and either repair or delete them in case any malware. Moreover, attachments present in the mails can be controlled to ensure your computer remains safe from spyware or virus and you can block spam, phishing and porn emails. You can add only trusted clients to the Protection List so that you will not receive unsafe Emails from any other users.
Web Security:
When the computer connected to a network or internet, it becomes more vulnerable to threats. Therefore, Quick Heal Total Security provides you with Firewall for protection of computer from network threats. You can browse safety as it blocks the website that you are trying to browse if it finds it unsafe. You can also enable protection of PC from malware, spyware, adware, riskware, keyloggers and phishing websites. Its IPS/IDS tool can efficiently block attempts of intrusion by hackers.
Secure Banking:
Now you can make your online transactions secure by the use of Quick Heal Total Security.