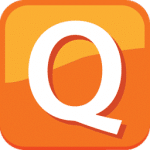 Quick Heal Total Security Download
Quick Heal Total security eliminates any potential dangers to a device. Antivirus, anti-spyware, and other security tools had built in. Therefore, it eliminates all possible entry points through which malicious actors could compromise the system.
Quick Heal total security Antivirus is a utility that can find and remove malicious software from your computer. Antivirus software like Quick Heal may scan your hard disk and flag any hazardous files. Consumers, cloud providers, server operators, and small and medium-sized businesses may all benefit from Quick Heal's security products. Protect your device from harmful viruses with Quick Heal Antivirus security. Thanks to its enhanced VirusScan Engine, Quick Heal Total Security comprehensively scans your computer without slowing down.
The newly released Quick Heal Total Security software from the Quick Heal software firm safeguards users' devices against malware and viruses spread over the internet. And through removable media like email attachments and USB drives. Companies that hold sensitive information on their networks are the most likely to want this level of protection.
Secure Data Storage
Your privacy might be at risk if you save sensitive information on your computer. Theft of sensitive information through USB flash drives by unauthorized users is a real threat. Data Theft Protection makes it simple to prevent information from being copied off of your computer and onto external storage devices like USB flash drives. The transmission of potentially malicious files is minimized, and data security is guaranteed.
Privacy Assurance
Proper data storage is simply one part of data protection and privacy. It also stresses the need of properly discarding sensitive data. You shouldn't expect data deletion to be a permanent process on a computer. It is still retrievable with the use of data recovery software. That's why it's crucial to delete private data forever. With Privacy Protection, you can simply and permanently erase any information from your computer, making it unrecoverable by any means.