---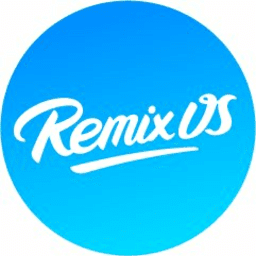 If you love using an Android device but no longer have one, then you may want to try using an Android emulator. This way, you can play with all of your favorite Android apps and games without spending money on an Android device.
One of the most popular Android emulators that used to be on the market was Remix OS Player. In this article, we'll discuss the features of this app. We'll also cover great alternatives to the app so you can still get all the benefits even if you can't find it to download onto your device.
Software details
---
Software description
---
What is Remix OS Player?
Remix OS Player is a software that allows users to download and use Android apps on other devices. These other devices can include computers that have a Windows Operating System that exceeds or meets the Windows 7 version. Essentially, this software creates an interface on your computer that is compatible with Android apps, games, and more.
The app is modeled around the Android Marshmallow OS so that it lets apps from Android function in the way they normally would on an Android device. This can be useful if you switched from Android devices to Apple ones but you still want to use certain apps that are only available on Android. Also, if you have an Android device but you want to play Android games on your desktop, this is a great way to do it.
What are the features of Remix OS Player?
This software features an interface that is similar to Android devices. It also allows users to download and play with Android games, apps, and more on their desktop or laptop PC device. Users of this app can have multiple apps open at the same time. This can be more convenient than flipping through several apps on a phone or tablet.
Since it functions as an Android, users can experience the Android version of several social media apps such as Facebook, Twitter, and Instagram on their desktop. Since social media platforms tend to have different features and interfaces on their mobile apps than their desktop apps, this can be an important feature for those who use social media a lot.
This software also features a crisp, intuitive interface without a lot of fluff. That way, users can enjoy gaming or utilizing apps without distractions or annoying experiences.
How much does Remix OS Player cost?
Remix OS Player used to be free for download. Now that it's no longer available for download, its cost is irrelevant.
What are alternatives to this software?
Although this app has been discontinued, the need and desire for apps that mimic Android devices has not died down. As a result, there are some programs that have similar functions to Remix OS Player. These include the Nox Player, BlueStacks App Player, and a software called "MEmu." While these apps will all have their own features outside of what Remix OS Player offered, they can be used to accomplish the same goals of the discontinued software.