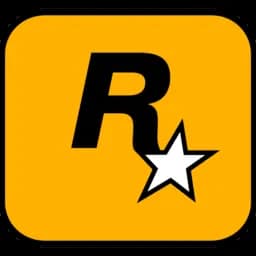 Rockstar Games Launcher Download
Rockstar Games Launcher is an application used for downloading and playing Rockstar games. It is a powerful tool that offers features of game management, content downloads, social interaction, and technical support.
The Rockstar Games Launcher is an excellent platform for gamers, allowing them to play their favorite classic or current-gen games. It provides easy access and a well-organized library of titles from all eras and genres that are sure to keep you entertained for hours on end. With social features like chat, leaderboards, crew support, digital content downloads exclusive only through this launcher and free cloud saving services.
Rockstar Games Launcher is another way to experience the joys of gaming online with friends no matter where in the world they are. Additionally, there's discounts available on freshly released titles so there'll always be more something new for you to enjoy. The convenience found through this launcher makes it not just a great source of entertainment but also a time saver. It can compare to buying physical copies and downloading patches or updates manually.
Support and Troubleshooting
Rockstar Games Launcher supply to the needs of hardcore gamers, who expect reliable support and troubleshooting features. With Rockstar Games launcher, gaming experience has become smoother. The several technical issues like network errors, startup issues and access permissions problems among others can be solved in real-time. The integrated support feature provides quick solutions of any kind without any need to contact customer service center. The robust Troubleshooting feature allows users to detect potential defects in their hardware or software configurations before starting new game session. It reduces waiting times and allowing seamless gaming sessions afterwards. Rockstar Games ensures that its players have an enjoyable gaming experience every time for a power packed session.
Cloud Saves
The Cloud Saves offers an extra layer of security when transitioning physically from one device playing the same game. There's less chance of permanently losing online data with saved files from local profiles on disk storage. It can result in immense inconvenience due to undoing all gaming progress over time again. All this can ultimately reduce users' motivation as progress might often not look welcoming. Thus, cloud save mechanism become easy for major titles featuring virtual achievements unlocking various updates/patches etc.