---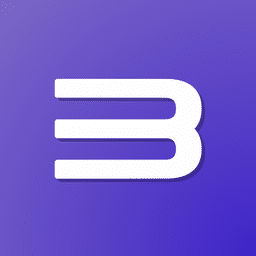 RPCS3 is a Sony PlayStation 3 emulator and debugger written in C++ for Windows and Linux. RPCS3 began development in May of 2011 by its founders DH and Hykem. The program relies on JavaScript and HTML5 technologies to emulate the PS3's XMB interface, games soundtracks as well as many features that are yet unimplemented but are planned to be added in future versions. For now, it is able to successfully boot and play around 1,600 commercial games with varying degrees of success. These include God of War Collection, Uncharted: Drake's Fortune, Demon's Souls and Persona 5. Footage of several popular games running on RPCS3 can be found on YouTube." what is RPCS3
Software details
---
mac / Windows 10 / Windows 11
Software description
---
What is RPCS3?
RPCS3 is a Sony PlayStation 3 debugger and emulator. It exists to continue the legacy of the PlayStation 3's performance, style, and robust library of games and projects.
Because the world of gaming and computing is constantly changing, it's important to keep an eye on great ideas from past projects and platforms. With RPCS3, you can work with PS3 generation projects, test projects before making a final disk print or code file, and even play homebrew games.
About the Project's Team
The original RPCS3 project began with the development team of DH and Hykem (May 2011).
The first public release (June 2012) allowed a robust library of homebrew games and onboard PlayStation 3 aps. The current developers are Nekotekina and kd-11, along with the open-source community.
One of the original founders, DH, is currently working on PlayStation 4 research.
Does RPCS3 Actually Play PS3 games?
RPCS3 is intended for personal projects, homebrew, and educational purposes. The project does not endorse running commercial games.
There are a total of 3393 compatible projects with the RPCS3 project as of the start of 2023. 2323 of those projects are playable games, 977 are available with significant glitches and not yet considered complete, and 93 can play at least the intro of the game.
RPCS3 System Requirements
In order to use the RPCS3 project efficiently and as intended, your system must meet the following requirements.
Recommended (needed to run at the project's intended standard and with as few performance issues as possible)
CPU (Central Processing Unit, also known as the processor)
6 core and 12 threads, or 8+ cores. Requires at least AMD Zen 2 architecture or later, Intel Skylake architecture or later.
GPU (Graphics Processing Unit, also known as the video card, graphics card, or graphics chip)
AMD Vulkan, Nvidia Maxwell, or newer. AMD RX 400 or newer, GTX 900 or newer.
RAM (Random Access Memory)
8 GB dual-channel RAM or greater.
Minimum (bare minimum, running only the RPCS3 project, and may have issues when resources are low)
CPU (Central Processing Unit, also known as the processor)
Any x64 processor from AMD or Intel.
GPU (Graphics Processing Unit, also known as the video card, graphics card, or graphics chip)
AMD – OpenGL 4.3 compatible or later
AMD Evergreen architecture, HD 5000 series or later
NVIDIA – OpenGL 4.3 compatible or later
NVIDIA Fermi architecture, GTX 400 series or later
RAM (Random Access Memory)
This is the same as the recommended requirements.
Software Requirements:
The PlayStation 3's system software is required. Be sure to use software that is compatible with your region, or the region of the homebrew apps that you want to run.
Due to legal limitations, the RPCS3 project team cannot provide PlayStation 3 system software for you. If you have the software available, you can install it via clicking file, then install firmware, or use any command line script that you prefer.
Like many programs, RPCS3 requires a software framework. If using Windows, be sure to install at least the Microsoft Visual C++ 2019 redistributable.
If you're using Linux and FreeBSD, installing Microsoft's redistributable is not necessary because those environments already have the necessary frameworks installed.
Pros and Cons
Pros:
Well-documented emulator. This project keeps track of its changes, intent, and ideas very well. There is always a different way to document data and always a deeper level of detail, but the RPCS3 project performs many industry best practices–often better than for-profit businesses.
Massive library. Currently the largest working collection of compatible games and apps.
Active open source community. With two full-time developers funded by the project's Patreon, there's massive expertise and even more community support.
Cons:
Not an official Sony project. There is a competing, official Sony project for people who want to play licensed, commercial games. However, RPCS3 still has a larger library of supported projects.
Requires some technical skill. If you're the kind of person who wants software to "just work", RPCS3 and open source software in general might not be for you. If you're comfortable with reading guides and learning, the project isn't beyond a simple home appliance.
High system demand. The bigger the game or app, the more it affects your system. This is an issue with the PlayStation 3 system and emulators in general, but consider having a modern, mid-tier gaming computer if you want as few performance issues as possible. consider the RTS 1080 video card and a Ryzen 5 at least.
Final Thoughts
The RPCS3 is a vibrant, powerful project that keeps the PlayStation 3 in the modern era. With homebrew development and an open-source community built on passion and discovery, you can find a lot of interesting and useful ways to work with the PlayStation 3 Platform.
Download the RPCS3 project today, and try the great projects available
Alternate Softwares