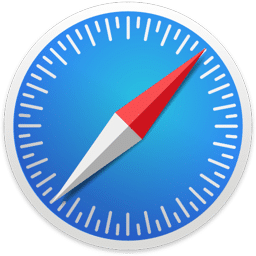 Apple Safari is the fastest, easiest to use web browser in the world. With its simple, elegant interface, Safari gets out of your way and lets you enjoy the web.
The Safari Web Browser is a software developed by Apple Inc for browsing the internet. The software was introduced just for the Apple devices and has not ever since franchised to other devices. Every device by Apple such as the Mac and iOS comes with safari web as their main and default browsing software. When it comes to efficiency the software is one of the fastest web browsers you can find. There are a number of features that convincingly make it one of the best browsers around.
The Main Features for Safari Web Browser
Privacy and security Safari web browser has been made to be very secure to protect personal data from cyber-attacks. There is a little you can do compared to other browsers when it comes to changing your setting. This has been put this way to ensure maximum security and privacy. After all the default setting is very user-friendly to the millions of users.
Customer support When it comes to the customer support services the software is excellent. Whenever you encounter any problems or difficulties there is a team of ready customer service who is specifically there to assist you. So whenever there is an issue there is always someone waiting to help anytime.
Customizing Safari web browser allows you to customize things like tabs and specific websites behavior. For instance, tools like safari reader will help you minimize any distraction when reading an article. Airplay is also another tool that allows the user to play videos from safari on the Apple TV. In fact, you can float a video so that you can keep watching it when you are on different sites on the browser such as social media.
Browsing Speed Apple claims that its web browser; safari, is the fastest web browser there is. A few tests have been done which mainly shows the web browser to be faster than most other web browsers on the same network and condition of the device.
Advantages of safari web browser Other than the fact that Apple uses the Safari web browser as their default web browser, there are reasons why the millions of users keep it that way. For instance, if you are reading an article from your mac computer and you happen to leave it halfway for some reason, you can always continue with it on your phone with the help of iCloud. It is not just being a fast web browser of having a simple interface that makes the safari web browser recommendable.
It's combined attributes and features that make users want to keep using the browser as the main web browser. The browser also does not take up so much of your computer's RAM and CPU storage. The interface is very friendly and easy to use. Even though the software is only compatible with apples devices only, the software can be downloaded from major software websites or the apps store and the official website. It's also possible to share the app from one device to another without necessarily downloading it.