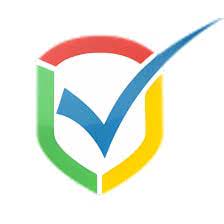 SafeIP is a free utility that you can use on Windows and Android Operating Systems. It has been updated last year in October 2015 by the developers. You can use it for ensuring your privacy by using a virtual IP address and can unblock any website that is blocked by authorities. It is very fast working software that encrypts all your network traffic with a private proxy and thus keeps your web browsing secure and private.
SafeIP is a free tool and you can download its setup file from our published link. Since it is multilingual software, so you can choose its operating language during installation. Within the setup wizard, the next step is to accept the terms and conditions for using it. Then comes the step of browsing and selecting the destination location for installation. The final step is choosing additional tasks about the creation of shortcut icons. After that, upon clicking the Install button the process of installation will be completed.
Dashboard
SafeIP dashboard shows you the list of all the available IP locations. It is divided into three categories: United States, United Kingdom and Other countries. You can choose IP of any location based on your current software license. Some of these are only available for Pro version while others can be used as a free member. Dashboard also displays the current overview of your PC protection status.
Settings
Here you can choose the settings related to functions of SafeIP. You can enable or disable malware protection, ads blocking, cookie tracking protection, referring URL protection, Browser ID protection Wi-Fi protection, running on Windows startup, automatic rotation of IP addresses in selected number of minutes, displaying balloon tips, DNS privacy and traffic encryption.
Optimizations
Through this option you can optimize the tool for specific operations. The optimization can be done for anonymous web browsing, fast content streaming, mass or bulk mailing, download and torrent and for using the speed mode only as a Pro member.