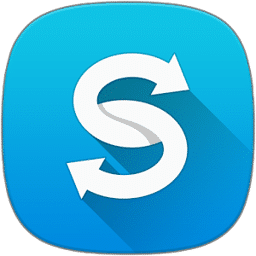 Samsung Smart Switch Download
Samsung Smart Switch is a mobile application software by Samsung introduced to enable mobile users to transfer data from their old phone to their new Samsung phones conveniently. Users can transfer photos, contacts, music, calendars, notes, messages and so much more. It basically allows you to transfer from any phone, whether its android, blackberry, iOS, or windows.
The Samsung Smart Switch app helps you transfer data from a non-galaxy device to a Samsung Galaxy device. It is a solution for those who want to upgrade to a Samsung but are afraid of losing everything they have already established on a different phone. It can be terrifying to think about switching devices completely, but with Samsung Smart Switch, the worries are eliminated. Finally, a way to get the Samsung Galaxy phone you want.
Samsung's Solution
Samsung was smart enough to realize the why behind the hesitancy of individuals thinking about moving from one phone with one operating system to another with a different one. So Samsung took the opportunity to solve the issue and created this app that can solve the issue and remove a reason why more people aren't buying Samsung products. It is useful, but there are a couple of things to know about how and what will transfer.
Transferred
The Smart Switch App can transfer almost all the important data you want to keep. It can transfer:
photos
notes
music
contacts
messages
videos
calendar events
games
The only thing that won't transfer will be things like game experience. The app will transfer just fine, but all the data that has been accumulated in the course of gameplay is on the old device. Kind of a bummer, but in the long run, other things might be more important.
Transfer Your Data
You can transfer data from one phone to another in three ways. You can use a USB cable and physically connect the two devices. You can also connect them via Bluetooth over a Wi-Fi network. The third way is to download and back up all your phone data onto your computer and then connect the phone to the computer to download it from the desktop.
The app scans all your apps on your phone, checks the Google Play Store, and makes two lists for you. First, the apps that have exact matches, and second, the ones that don't. If there is no exact match, then Smart Switch can recommend something similar and will recommend nothing if there isn't anything comparable.
Other Cool Features and Uses
There are a few neat things the Switch app does besides recommending similar apps for your new galaxy phone. You can go into the settings and make personal selections about the type of data you want to transfer. This means nothing unwanted makes it onto the new phone from the old one. Also, you get automatic synchronization, so you never have to worry about backing up your phone again.
Important Reminders
The most important thing to remember is that you can only use the Samsung Smart Switch when transferring from a non-Galaxy phone to a Samsung Galaxy. Also, both devices must have the app on them for the transfer to work properly.
Samsung Switch Streamlines
The Samsung Smart Switch is a smart choice when you switch to a Samsung Galaxy phone. It allows the transition to be smoother and a lot less painful than anyone might imagine it could be. Samsung has made a tool that lets people be less scared of switching and encourages them to switch to a Samsung device. No matter how you look at it Samsung comes out on top as the big winner at the end of the day.