---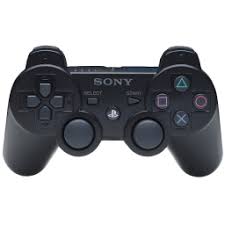 The ScpToolkit is a Windows driver for the Sony DualShock 3/4 controllers. At the same time, it can be used as an XInput wrapper. It can be installed on devices with a Windows OS and is fairly simple to install and use. This application enables players to use their Sony controllers on their PC. 
Software details
---
Software description
---
ScpToolkit is designed with an easy-to-use interface that makes it perfect for both beginners and advanced users. Beginners can use the toolkit to enable their Sony controllers to work correctly, while the experts can customize it to fit their specific needs.
How Does the ScpToolkit Work?
It's possible to enable controller support for other games that do not initially support controller input. The software enables you to map the controller buttons on your PC and enables the analog stick-to-mouse control for games that require you to use the mouse, such as first-person shooter.
The ScpToolkit drivers also automatically configures your controllers to be compatible with emulators such as Retro Arch and PCSX2. You can also add games to your steam library on Windows 10. Steam will enable you to add other controller keys and comes with additional features such as Toggle and Rapid fire.
Although you may be able to adjust the control settings for different games, your computer will automatically recognize the PS3 and Xbox controllers. When you are done playing, you should switch off the DualShock by long pressing the PS button at the center of the controller; otherwise, you won't be able to work with your keyboard.
Advantages of the ScpToolkit
1. User-Friendly Interface
The ScpToolkit is pretty easy to set up and always works flawlessly. It also has a user-friendly interface with no flash gimmicks and flashy designs, making it easy for beginners to navigate and set up their Sony DualShock 3/4 controllers. The interface only shows the essential features and functions on a single page and has a navigation bar at the bottom with a search feature.
The application regularly searches for updates as long as there is an internet connection. It's, therefore, one of the best apps available on the market.
2. Customizable
Experts can customize this software to suit their particular needs, including connecting it to other controllers and adding more games. They can also change the program files.
3. Enables Gamers To Play Various Games on Their Computer
Anyone can install and use ScpToolkit on their computer as long as they have a Windows or Mac Operating System.
4. Free
Unlike other programs that require gamers to pay a subscription fee before they can pair and use their controller, ScpToolkit is entirely free. You need to download it from the official website and install it on your device. Ensure you download the latest version of the software. When you download the ScpToolkit Setup.exe, it should come with all of the other files.
5. Reports Any Malware
ScpToolkit has a malware protection feature that lets you know if your download has installed additional dangerous software. The recent updates ScpToolkit has been improved many times and is free from any bugs that may potentially damage your PC. Uninstalling the software is also pretty easy, and you can delete all the program files and cache data from your PC.
Final Thoughts
If your ScpToolkit is not working on your PC, you can download and install one of the other alternatives, including DS4 Windows and Better DS3. They all serve the same purpose and may have several advantages over the ScpToolkit. For example, you don't need an internet connection to use the Better DS3. It also works as a more advanced controller for most PC games.