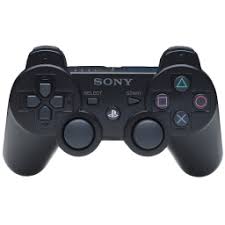 The ScpToolkit is a Windows driver for the Sony DualShock 3/4 controllers. At the same time, it can be used as an XInput wrapper. It can be installed on devices with a Windows OS and is fairly simple to install and use. This application enables players to use their Sony controllers on their PC. 
SCPToolkit is a free, open app designed to give Windows PC gamers the ability to use Sony PlayStation controllers on their computers. Acting as both driver and XInput wrapper for Dualshock 3 and 4 controllers, SCPToolkit lets gamers use legacy PlayStation controllers with PC games they love.
SCPToolkit app features an intuitive user interface that makes setup quick and simple for even novice gamers. The main window of SCPToolkit organizes tabs according to which gaming devices it supports; configuring it for your specific setup should be straightforward as well. Once configured, SCPToolkit can be used with almost any game that supports controllers (or supports XInput via Steam), as well as to add controller support into non-Steam games using Steam's native configuration options for controller support.
SCPToolkit app features advanced settings that let gamers customize their gaming experience, such as disabling rumble and adjusting analogue stick deadzones. Furthermore, users can use SCPToolkit to patch emulators like RetroArch, RPCS3, and PCSX2 so they use pressure sensitive buttons of PlayStation controllers – although SCPToolkit may not perform as effectively compared to other DS4-to-XInput wrapper apps such as DS4Windows or Better DS3. Nonetheless, SCPToolkit remains capable app worth checking out.