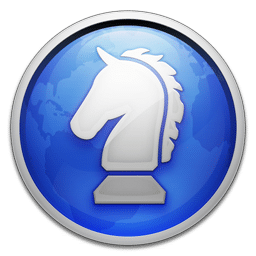 Overall, Sleipnir Browser is an efficient multi-device tool that allows you to search internet at a very fast speed. It utilizes various encryption techniques to ensure secure browsing. It is known for its tabbed structure and customizable layout. For back-end, the users can choose either Trident or WebKit as base layout engine.
Sleipnir Browser is a stable and high speed browser. It was originally developed for Japanese users; however, it was later translated into Chinese and English languages for increasing its reach to worldwide users. It is a free product which is known due to customization options and tabbed window. It is a web and mobile based browser and is compatible with Windows, Mac OS, Android, Windows Phone and iOS operating systems. Once the application is successfully installed on your system, you can import settings and preferences from other web browsers to continue using it in a suitable environment.
Customization:
The most outstanding feature of Sleipnir Browser is that it allows users to completely modify the layout of software as per their requirement. Under Client tab, the users can change General, Appearance and Functions settings. They can easily choose home and start up pages and select function that should be carried out when browser window is closed. Rendering option enables users to select settings for every web page and search engine. Search Engine defines default search engine while Languages section helps you specify browser language. Furthermore, you can manage bookmarked pages and apps too.
Layout:
In order to customize browser layout, the users can quickly customize its appearance by choosing all the necessary options for Toolbar, Panel, Tabs, Tab groups and Task Bar. Through Functions section, the users can log in to their existing accounts to synchronize settings. They can specify mouse actions and gestures. Key binding enables you to use keyboard shortcut keys, whereas Security features must be checked for secure browsing. Details deal with setup and clipboard customization. With the help of second tab in settings window, the users can manage all extensions by enabling or disabling them.
News Reader:
Though Sleipnir Browser is already a fast web browsing application, yet it provides extra fast and efficient method of reading news online. The recent news can be received via Google Reader and multiple news articles can be combined together in a group for easy access. The embedded reader allows you to open news articles in a separate window and download them for offline reading.
Synchronization:
It assists you in accessing all those apps in browser window that you normally use on your mobile set or desktop computer. The only requirement is to download browser on your handheld device. All the information visible on Sleipnir Browser screen can be sent to your smartphone with a single click. Whenever any article catches your interest, you can save it on any of the cloud services or send the whole article to your iPhone, iPad, Android device or tablet. Not only the online links, but contact numbers, saved messages and mapping functions can also be transferred from mobile phone to browser.