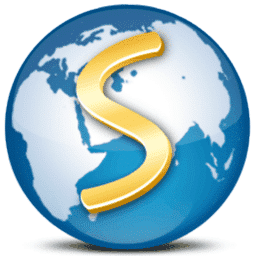 Slimbrowser is an up and coming web browser that is worth a try. The free download is quick and simple. The software is well-known and celebrated on a national level. The only decision to make is when you will be able to sit down and click the download button to start using the Windows web browser. One thing is for sure, the sooner the better, to start utilizing the hottest new web browser on the market.
Slimbrowser is a web browser developed by FlashPeak. The program is quickly gaining popularity for being user-friendly, easy to master and its extremely fast speed. Security features that protect identity and sensitive information make this web browser one to consider. The free downloadable software is celebrated internationally by many at the top of the industry.
SlimBrowser features:
Slimbrowser is a new web browser for windows that boasts many different features of the program that are turning heads around the world. The main point considered among web browsers is speed. Program loading and browser searching is completed with exceptional swiftness. Files and videos are claimed to download 10x faster and videos uploaded 20x faster than its counterparts. The quick search bar is extremely helpful and can be hidden to reveal an "omni bar" used for advance search options. A single click allows several sites to be opened simultaneously as a group.
Clipboard images can be saved for use later which saves time and increases productivity. Favorite web services such as Gmail, Hotmail, WordPress, Blogger, Google Plus and Twitter are easily integrated with Slimbrowser. One-click integration, directly from the browser, with Facebook is a crowed-pleasing function, as well. The automatic form filler is able to save multiple identities which are helpful for those with personal PC's used be different people. Passwords can securely be stored for online accounts. Built-in popup and ad blockers, the ad blocker enables the user the ability to subscribe to filter lists, which automatically update, and is available in a variety of languages. All the amazement of Slimbrowser only takes up 3 MB of space on your device.
User Interface
The magnitude of features that Slimbrowser possesses is amazing. The user interface can seem cluttered at times because of the all the amazing tools.
There is no need to open several web sites individually. Slimbrowser allows the user to generate individual web page groups. Once your groups are set you are able to open them all at the same time, with a single click. Building on that remarkable feature is the ability to customize numerous tabs. Adjust the view of the multiple web pages you have opened at any given time. Move the pages around to replace them to your liking. Resize the pages and choose if you would like to view the individual pages either vertically or horizontally. While enjoying the ad blocker you are able to take a peek at the blocked pop-ups, ensuring you are in full control of all aspects of your browsing experience.