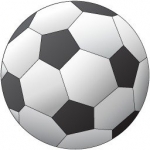 SoftPerfect Network Scanner Download
SoftPerfect Network Scanner is an efficient network solution through which you can find IPv4 and IPv6 networks. It is a reliable tool that facilitates network administrators by providing them the facility of easily finding required systems. The search operation is carried out on the basis of range of addresses and admins can quickly perform required tasks once the system is identified successfully. It is necessary to specify limited range so the software can search network in less time. It is a licensed product compatible with Windows XP to 10 editions. The license can be purchased after trial duration is over.
The general interface of application is quite simple due to which it is easy to understand for both professional and amateur users. The GUI contains a single window, yet its options are placed at locations suitable for access. The search option is the root function which is visible on top of home screen. It allows you to enter a valid IP address range and start the scanning process. The results fetched during the process are listed down clearly along with substantial details including IP Address, MAC Address, Response time and Host name. These details help in accurate identification of particular systems.
Functions:
SoftPerfect Network Scanner ensures the security of network and informs you whether an unidentified -device is connected to your network. Properties of devices can be checked to verify their status, get host name and check shared resources. If any operation needs to be performed on multiple machines, the batch file can be created. The device can be opened as Web, Secure Web, File Server or Telnet. You can communicate to any user by sending them personalized message. The device can be remotely shutdown or hibernated as needed. It allows you to send Wake-on-LAN and Save Mac to WOL Manager.
Options:
The menu bar contains well-defined options under categories of File, View, Actions, Options, Bookmarks and Help. Here you can manage obtained results, compare different scans, import IP/Host name list, check recent files and configure the tool. You can view shared resources, adjust filters, enable or disable columns, set tree view and enable live display. You can perform discovery of network or devices via DHCP and UPnP. Any ranges, networks or devices can be bookmarked so they can be accessed easily.
The software options can be customized as per user preferences. They can choose maximum threads, Ping method and resolve Mac address or host name issues. Workstation settings let you decide the type of information that should be gathered. Open TCP or UDP ports can be checked, shared resources can be scanned, additional third-party network applications can be launched, host can be verified and app shortcuts can be created successfully.