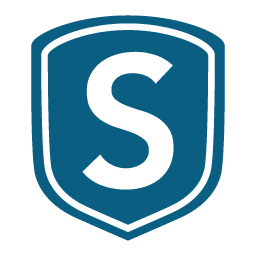 If you are looking for a way to make your internet browsing safer and more secure, a Virtual Private Network, usually called a "VPN," is a necessary tool to have in your virtual toolbox. Since there are so many VPNs on the market nowadays, it can be hard to choose the right one for you. One great choice for a VPN is SonicWall VPN. This VPN has superior connectivity and protection compared to some other VPNs out there.
Essentially, a Virtual Private Network (also known as a "VPN") is a type of software that makes it possible for users to maintain an internet connection with a trustworthy provider over one they don't know or trust. This is especially vital if you have to connect to public Wi-Fi while working at a coffee shop or at a university. When you connect to public Wi-Fi without a VPN, you won't be able to control how your data and information is shared on the network.
A VPN can hide your location to further protect your privacy. It can also change your location to suit your preferred part of the world for watching media. This way, if you have a British show you're dying to keep up with while you're abroad, you can change your location on the VPN to England and watch the show. It's a nifty tool, for sure. More importantly, though, VPNs are becoming increasingly important as data risks increase.
About SonicWall VPN
SonicWall VPN has all the basic functions of a VPN with some neat added features. It lets users connect to the SonicWall VPN as a sort of shield for their data between the existing internet connection and device. It prevents your network from "listening in" on your internet activity. This can be especially helpful if you have to do private activities on your laptop or mobile device over public Wi-Fi.
Without a VPN, you might worry about an untrusted network getting their eyes on your online health information or banking while checking it on public Wi-Fi. When you have SonicWall VPN, you can let go of that concern while browsing on public or private networks.
While the SonicWall VPN does make your device more secure in terms of protecting private data, it does not protect against viruses or malware. The SonicWall VPN overrides the typical residential gateway, which prevents uninitiated traffic from flowing into your computer.
Because of this, it's crucial that you have up-to-date firewall and virus protection on your computer or tablet before installing a VPN.
To get the SonicWall VPN, you'll need to purchase a network plan from Sonic to get started. You can either buy an internet connection from Sonic or web hosting from them to access their VPN services. The only exception to this is the Basic Fiber customers of Sonic. Unfortunately, those who only have a Basic Fiber connection from Sonic won't be able to use their VPN. Most other customers should be able to take advantage of the VPN feature, though.
Restrict use based on location
SonicWall VPN lets users from all over the globe use their VPN. This means you can use it anywhere, anytime. If you are unable to connect to the VPN, it's more likely an issue of connectivity or eligibility than your location.