---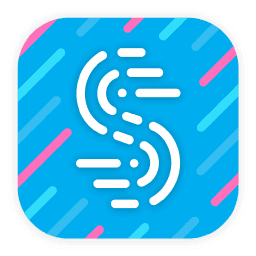 Speedify is an innovative VPN that allows you to livestream seamlessly and securely. When you are browsing, you will not have to worry about constant buffering. That is something that often takes place during the standard livestreaming process. Spottiness and issues with disconnection have also become a thing of the past thanks to this product. This VPN is being applauded as one of the best VPNs out currently. It is sure to change the way you look at livestreaming. Developed by an American software company named Connectify, Speedify is a tool that can provide the user with more than one adequate connection. 
Software details
---
Android / mac / Windows 11
Software description
---
How does it work?
The way that Speedify works is through something called channel bonding technology. This is a distinctive form of technology that uses various internet connections. The execution of channel bonding technology is similar to how a VPN operates. Paired with a cloud server and application, this technology transforms into a portable VPN itself. It also allows you to connect to and use available connections, including Wi-Fi.
More than one connection is being used, so the stability of the overall connection is significantly better. You will quickly see the difference that Speedify makes during your online searches and livestreaming. The connection is much faster than it would be without the aid of Speedify. In turn, this causes the internet connection to work faster and smoother.
What makes Speedify better than so many other VPNs on the market today?
Speedify has revolutionized the way that you view the VPN process. This application does not need a log in order to work correctly, so no apps or websites will track your online movements. Not requiring a log is one of the many factors that make Speedify one of the best available. Your internet service provider will not be able to closely monitor your online actions either. Simply put, Speedify gives you the freedom to search the internet without constant online boundaries – this product breaks through those technological restraints.
Advantages
The advantages of using Speedify will likely be evident from the moment you begin using the product. Your security is paramount, so you can browse and stream safely across the internet. You will also see a significant increase in performance. Your uploads and downloads will be uploaded and downloaded much quicker. Whether you go live often or rarely, this application is important to use every time. Speedify is also compatible with multiple devices, so your use of the product will not be easily limited. This can come in handy if you are researching a particular topic. Enjoy the liberation you will feel while browsing the web.
Where can you go to download Speedify?
Speedify is incredibly easy to use and is ideal for team members, individuals, and families. Currently, this app can be downloaded for free for up to 2 gigabytes. This means that every month, your account will be replenished with those 2 gigabytes unless you choose to purchase additional gigabytes. Download this all-encompassing VPN today to secure any information that you may be unintentionally sharing on the internet. The safety of your data is a main priority, and this VPN takes that responsibility seriously.
Alternate Softwares