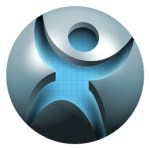 SpyHunter is a user friendly application with moderate consumption of system resources. It runs detailed scan on PC due to which it takes time. It generates brief report of scan so that users can understand problems with their PC and take necessary actions to resolve them. It is a must have tool for protection of computers.
As am sure you'd agree and have witnessed over the years, the digital world continually sees several inventions and improvements. Consequently, an equal rise in problems such as evolving malware like viruses, trojan horses, adware, rootkits, spyware, bugs, worms, bots et cetera. To protect your pc or laptop from such disruptive and damaging software, you need to install an anti-malware program like SpyHunter.
SpyHunter is a secure and highly-effective malware detector, blocker, and remover designed to suit devices whose Operating system (OS) is Microsoft Windows. Since malware is continually evolving and adapting to many anti-spyware tools, SpyWare uses the latest tools to outsmart any malicious programs present. Once downloaded and installed, SpyHunter will achieve this by doing a thorough system scan and notifying you once any malware is detected.