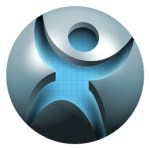 SpyHunter is a user friendly application with moderate consumption of system resources. It runs detailed scan on PC due to which it takes time. It generates brief report of scan so that users can understand problems with their PC and take necessary actions to resolve them. It is a must have tool for protection of computers.
Software details
---
Windows 10 / Windows 7 / Windows 8
Software description
---
Protecting your accounts and devices never has been more critical than today. As you see, most of our activities and data are moved online. Consequently, attackers are more aggressive than ever. It is because essential and sensitive data are now stored on cloud accounts and devices. Indeed, it very important to protect digital things in your life.
The easiest way to safeguard your devices is by using a protection tool. There are countless antiviruses and security software available; however, none of them defends your digital life like SpyHunter. It is a highly reliable tool to secure your devices and network from cybercriminals. Learn more about SpyHunter today!
SpyHunter – Highlight features
Real-time malware detection
Multi-layer threats and vulnerabilities scanning
Quick detection of malware
24/7 customer support
SpyHunter – In-depth review of functionalities
Real-time malware detection
SpyHunter detects malware even before they infect your computer. It scans vulnerabilities on your computer in real-time. It means that even if a hacker manages to break-in into your device, it can't do much harm since SpyHunter is quick to counteract. Therefore, your devices and network will be more secure than ever before. Wait no more; download and make SpyHunter yours today!
Multi-layer threats and vulnerabilities scanning.
Unlike most antivirus tools and protection software available on the market, SpyHunter doesn't rely on a single mechanism or security layer. It has many measures to screen any potential attacks, malware, and identify vulnerabilities deeply. If an issue manages to pass a certain level of scanning, there's a high chance that it will be detected on the succeeding layers. Indeed, it's much safer to use SpyHunter than other similar programs out there.
Quick detection of malware
When malware enters your system, SpyHunter will immediately take action. It will notify you with an alert of the risk, and then it will quickly eradicate the problem. It is an essential characteristic of a security tool where malware and issues should be resolved as soon as possible to avoid any significant damage a hacker can perform on your device.
However, even before taking action, SpyHunter has been specializing its speed in detecting malware. Right after a virus has entered your machine, SpyHunter will notice it immediately. It is possible since SpyHunter is doing what's called "real-time scanning." It functions as its word means. It doesn't stop scanning your computer. SpyHunter will repeatedly scan and run in the background while your machine is turned on.
Because SpyHunter doesn't wait for any triggers or schedule, any suspicious activity or file will be detected earlier than most similar security tools are capable of doing. Wouldn't you want something that's faster and more reliable in protecting your digital life? Do you wish to risk-sensitive data and accounts to hackers? I'm sure you know what's best. Therefore, you should only use a protection tool that's reliable enough not to let you down. SpyHunter is the best choice for you. Wait no more and get protected right away.
24/7 customer support
SpyHunter has fantastic customer support. After purchasing, you will be provided with 24/7 after-sale support. It means that no matter what timezone you're in, our helpline is always open for you.