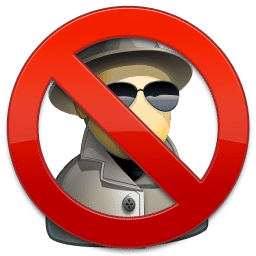 SUPERAntiSpyware Download
SUPERAntiSpyware helps you keep your system secure from hackers. It scans your PC to make sure there are no spyware, Trojans, dialers or keyloggers through which unauthorized users can access your data. It keeps an eye on potential threats in real-time and also allows you to schedule scans.
Hackers can install spyware, Trojans, adware, worms, rootkits, keyloggers, dialers, and other potentially harmful programs in your PC through different means. SUPERAntiSpyware can efficiently detect the presence of malware and keeps your system secure.
Spyware Scans
SUPERAntiSpyware offers different types of scans to help you protect your PC. Its Complete Scan scans all files stored on your PC. You can run Quick Scan to scan those points only that are prone to get infected. With its Critical Point Scan, you can look for active infections. And Custom Scan performs a scan on selected objects only.
There are various customizable options for you.
choose recommended pre-scan options and activate scan boost to speed up the process.
select allowed items so that the software doesn't mark them as PUP.
view detected malware and remove them to clean your PC.
Real-Time Protection
SUPERAntiSpyware offers a real-time protection tool to help you keep an eye on your system in real-time. It monitors downloaded files and warns you if any file is likely to contain malicious content. An alert window pops up to notify you and a sound generates to indicate that your system is at risk.
Scheduling
In the hassles of your busy life, you may sometimes forget that you need to perform a scan on your PC to identify and remove spyware and other harmful programs. The scheduling option of SUPERAntiSpyware saves you from trouble.
You can schedule auto scans for any time of the day. It also allows you to choose scan type and define various scan settings.
System Tools
You can find a wide range of options in its system tools window. System Investigator provides you with a detailed custom report on running processes and installed programs. Scan Logs gives you an insight into the performed scans. SUPERDelete file removal tool assists you in getting rid of difficult-to-remove files.
Its Quarantine tool displays quarantined items. You can modify scan settings and configure general program settings via its Tools window. You can also easily check for unwanted programs and uninstall them. Through its Repairs options, users can send suspected malware to researchers for further investigation.
SUPERAntiSpyware is a free application for system protection. It protects your system from malware through real-time protection and also looks for malicious content with the help of scans. It effectively reduces the risk of hacker attacks and keeps your personal data away from their reach.